Miłość i literatura – para nierozerwalna. Bo o czym czyta się przyjemniej niż o przystojnych mężczyznach bez pamięci zadurzonych w nieodpowiednich kobietach lub o zwykłych dziewczynach próbujących zdobyć względy księcia z bajki?
To historie miłosne wzbudzają w nas największe uczucia i zapadają najbardziej w pamięć. Wielu i wiele z nas dyskretnie ocierało łzy czytając "Pamiętnik" Sparksa, obgryzało paznokcie z niepewności, jak potoczą się losy Tatiany i Aleksandra z bestsellerowej serii Pauliny Simmons lub krzyczało w duchu "Pocałujcie się!" obserwując chemię między głównymi bohaterami w kryminałach Roberta Galbraitha.
Lecz miłość, tak jak literatura, nie ogranicza się do świata fikcyjnego. Dlatego w tym roku w ramach akcji walentynkowej "Miłość to nie fikcja" Biblioteka proponuje książki non-fiction o miłości. Wybór jest ogromny – literatura popularnonaukowa, reportaże, poradniki, biografie… nic, tylko zanurzyć się w lekturze! Po te czytelnicze perełki w Dniu Świętego Walentego można kierować się do Biblioteki Głównej przy ul. Mieszka I 16.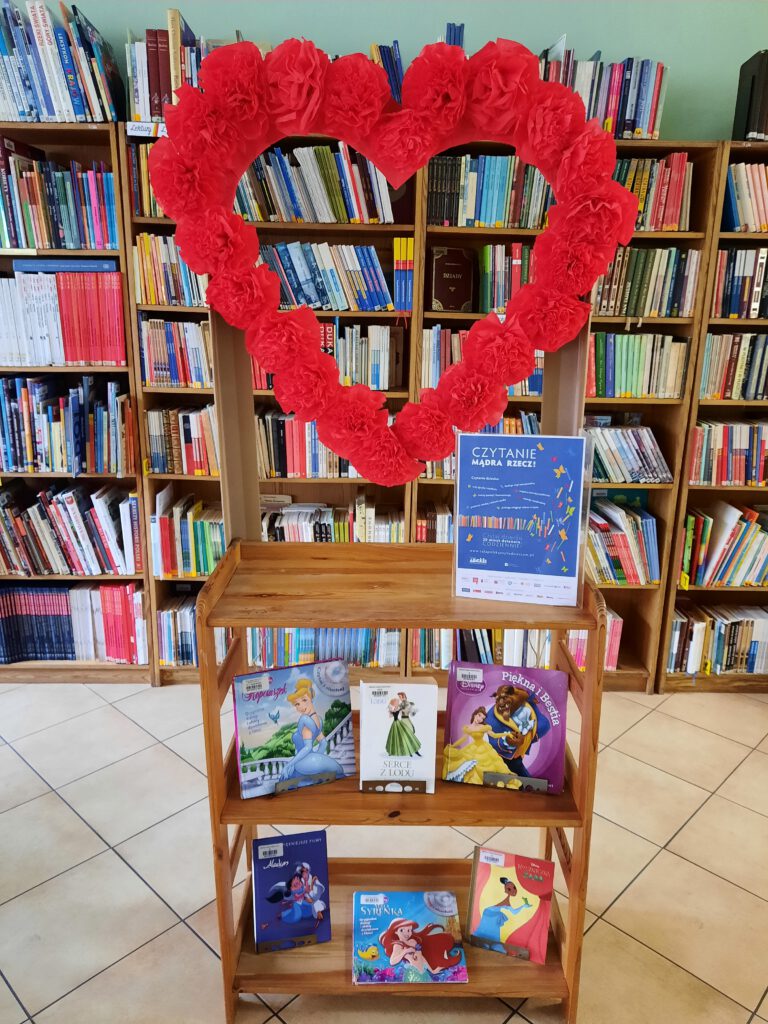 Osiedlowe biblioteki na Winiarach i Ustroniu (Filia nr 9 – os. Orła Białego 18 oraz Filia nr 2 – ul Staszica 12a) zapraszają za to po książki owinięte w szary papier, ozdobione serduszkami, których zawartość będzie dla wypożyczającego tajemnicą.
A oprócz tego: w Filii nr 2 "Pod sówką" Walentynki rozpoczyna od godz. 11.00 akcja uwalniania książek, której towarzyszy hasło "Książki oddawane z miłością". To nie wszystko – będzie zachęta do udziału w zabawie "Wybierz poezję miłosną na życzenia walentynkowe". W kolorowych kopertach umieszczono najpiękniejsze wiersze o miłości. Jakie? To tajemnica. Zakochane pary, ale również dzieci z rodzicami, czy przyjaciele mogą, w tym wyjątkowym dniu, zrobić sobie pamiątkowe zdjęcie w sercu z róż na tle książek. Przygotowano także piękne książki i wiersze o miłości, które można przeczytać a potem wspólnie z dziećmi porozmawiać o różnych rodzajach miłości – romantycznej, rodzicielskiej, zaborczej, braterskiej, przyjacielskiej, platonicznej, do zwierząt, do gór itp. – oraz o zobowiązaniach, jakie niesie prawdziwa, dojrzała miłość. W myśl hasła – tytułu książki "Nawet nie wiesz, jak bardzo Cię kocham" Sama McBratneya porozmawiajmy o naszych relacjach w rodzinie. Wspólne rodzinne czytanie miejska książnica poleca wraz z akcją Cała Polska Czyta Dzieciom.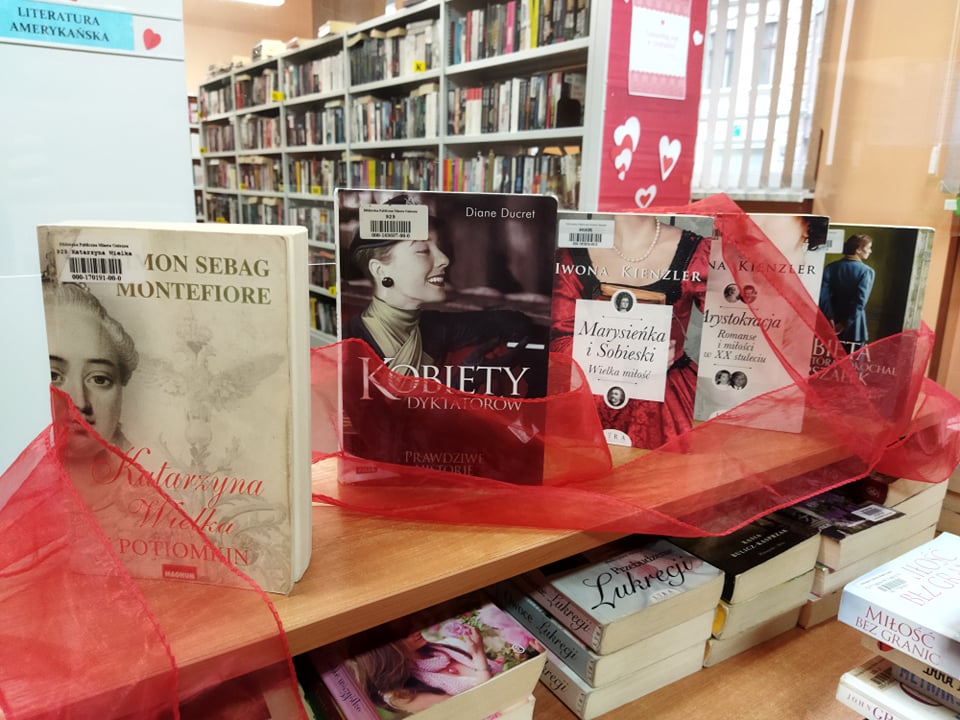 Biblioteka Publiczna Miasta Gniezna