Jakub Grzechowiak zaprasza na pierwszy koncert po premierze jego debiutanckiej EP "Division".
Wydarzenie odbędzie się 16 lutego o godzinie 19.00 w sali widowiskowej Centrum Kultury "Scena to dziwna". Podczas około półgodzinnego muzycznego widowiska, będzie można zanurzyć się w prawdziwy wir elektronicznych brzmień.
OBOWIĄZUJĄ BEZPŁATNE ZAPROSZENIA – ILOŚĆ MIEJSC JEST OGRANICZONA
Zaproszenia są dostępne w Centrum Kultury "Scena to dziwna" w Gnieźnie przy ul. Roosevelta 42.
Jakub Grzechowiak – młody muzyk, który zadebiutował na scenie podczas Cekcyn Electronic Music Festival, komponuje muzykę elektroniczną, jednak otwarty jest na inne gatunki muzyczne. W jego muzyce można bez problemów odnaleźć nurty post rockowe, bluesowe, czy też r&b. Jakub jest współzałożycielem gnieźnieńskiego duetu Me and Her.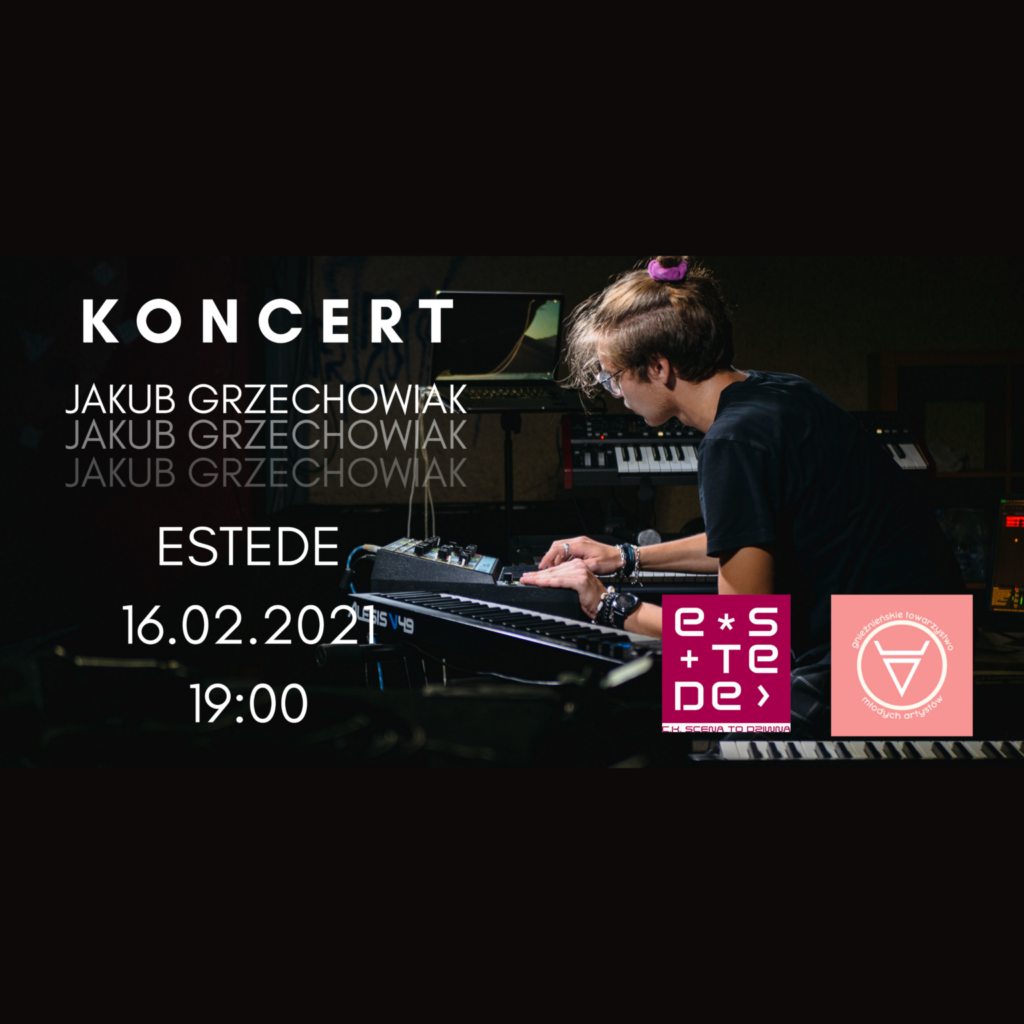 CK eSTeDe