Rozmowa z Kamilą Jabłońską, założycielką Fundacji Impilo i właścicielką Lady Cat Family Fitness Welness.
– Zaczęło się od tego, że bardzo, bardzo kocham się ruszać i uwielbiam dawać innym energię i radość poprzez to co robię, bo uważam, że ruch to zdrowie, ale również jest to bardzo dobra forma radzenia sobie ze stresem. Aktywność fizyczna pozwala wzmocnić siebie, i nie chodzi tu nawet o siłę jako taką fizyczną, ale bardziej nawet o siłę mentalną. I tego chcę przede wszystkim nauczyć swoich podopiecznych i swoich klientów. – mówi Kamila Jabłońska. – I właśnie miedzy innymi z takiego zamysłu zrodziło się to, co robię.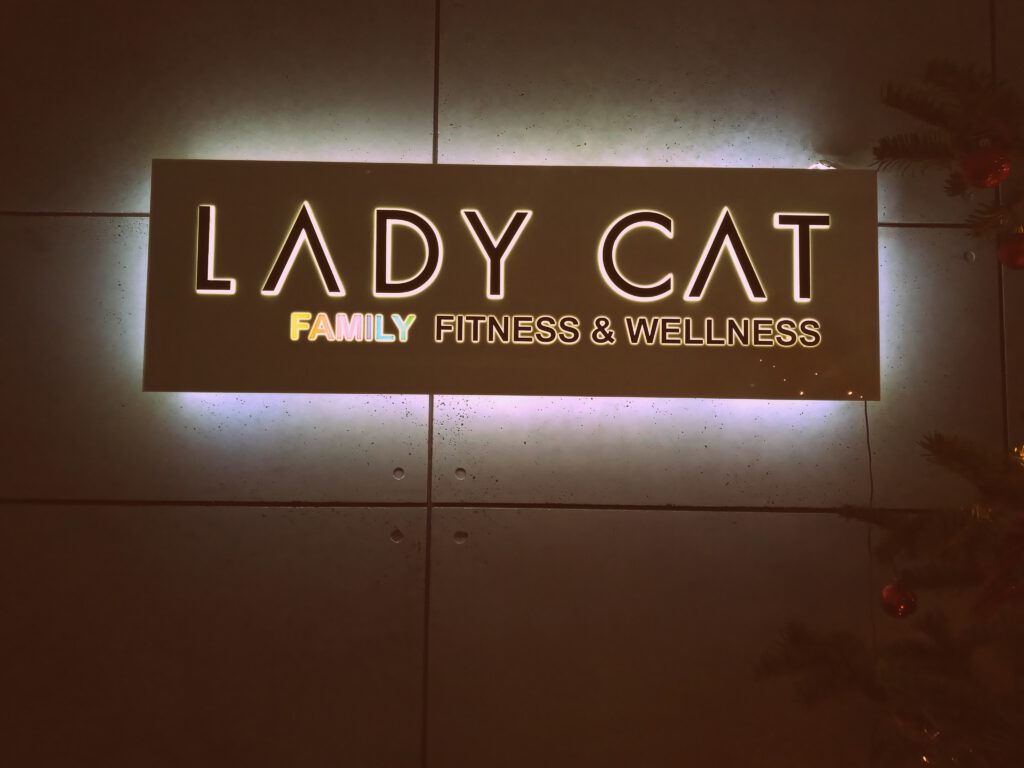 Jak wyglądały początki Lady Cat i fundacji?
– Nie jestem stąd, pochodzę z Torunia, przez to teoretycznie było mi troszeczkę ciężej, bo przychodząc tutaj nie znałam nikogo. Dużym wsparciem był dla mnie mój mąż, który widząc jak prowadzę treningi i ile ludzi do mnie przychodzi, ludzi, którzy być może czuli tą pozytywna energię i tyle pozytywnych emocji, które chcę im dać, sam dojrzał ten potencjał. Na tyle byłam początkowo nieśmiała że sama bym na to nie wpadła. No i powstał klub Lady Cat. O dziwo każdy myśli, że Lady Cat to ma być klub dla kobiet. Oczywiście tak nie jest. Takie skojarzenia może przywoływać nazwa, którą także wymyślił mój mąż. Ale nazwa powstała od tego, że jak prowadziłam treningi, to dziewczyny zawsze mówiły, że je katuję, czyli że wychodzą z nich bardzo zmęczone. Samo "cat" jakoś nie pasowało, więc powstało lepiej brzmiące "Lady Cat". To nie jest tylko i wyłącznie miejsce dla kobiet, panów również zapraszamy na nasze treningi. To jest miejsce dla wszystkich, którzy chcą się zacząć ruszać, a my pomożemy osiągnąć pozostałe cele. Takie były początki klubu.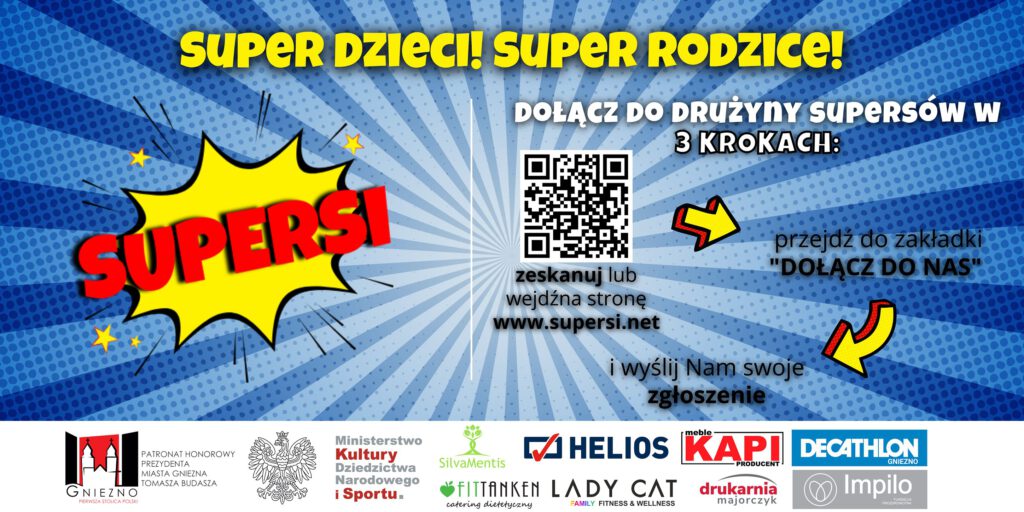 Po jakimś czasie również otworzyliśmy fundację. Wszystko idzie jednym nurtem i po jednej myśli. Fundacja Impilo jest fundacją prozdrowotną. Propaguje zdrowy styl życia i jest w dużej mierze nastawiona na rodziny i na dzieci. Niestety już wtedy, jak i teraz, pandemia pokazała, że trzeba się ruszać i zwracać większą uwagę na to, co jedzą nasze dzieci. Jest dość duży problem z nadwagą i otyłością wśród dzieci. Między innymi ta fundacja jest dla takich osób. Podobnie Lady Cat i Fundacja starają się działać tak, żeby ludzie polubili się ruszać, żeby nie było tak, że wysiłek i aktywność fizyczna kojarzy się z tym, że myślimy: o nie, muszę iść na trening, i wymyślę sobie sto rzeczy żeby tylko nie przyjść. Nasze działania skupiają się na tym, że jest na odwrót, że ludzie dostosują swój plan dnia, żeby przyjść, bo wiedzą, że potem czują się lepiej, mają satysfakcję, że dali radę, że to zrobili. Przekłada się to potem na życie osobiste, biznesowe w pracy. Właśnie to motto i zdrowy styl życia wszędzie staramy się wplatać.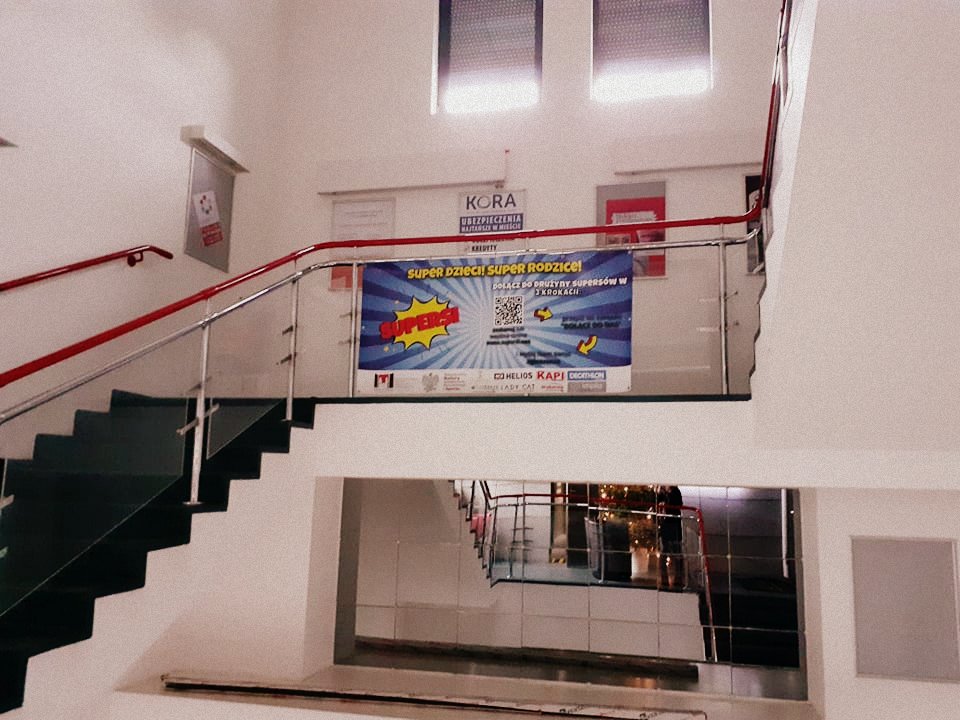 Jaki był, i jest, wpływ obecnej pandemii na aktywność fizyczną? Zwłaszcza aktywność dzieci?
– Przerażający w pandemii jest zdalny wf. Uczniowie często uczą się teorii, a dzieci trzeba bardzo mocno motywować do tego, żeby się ruszały. Ostatnio rodzice duży nacisk kładą na inne przedmioty, jak matematyka, polski, przyroda, a nie starcza im czasu lub chęci na wf. A to wf da nam siłę, byśmy byli skupieni i mogli się szybciej i efektywniej uczyć. Nie należy tego zaniedbywać. My staramy się to zmieniać, przez różne akcje, półkolonie, wspólne treningi "rodzic i dziecko", gdzie dzieci robiły minimum 10 tys. kroków, przez nasze działania, takie, jak spotkania i pogadanki z psychologami i dietetykami dla dzieci i rodziców uczymy przy okazji zdrowych zasad. Wierzę, że jak chociaż 2% tych osób wdroży te rady w życie, to będzie dobrze, bo od czegoś trzeba zacząć.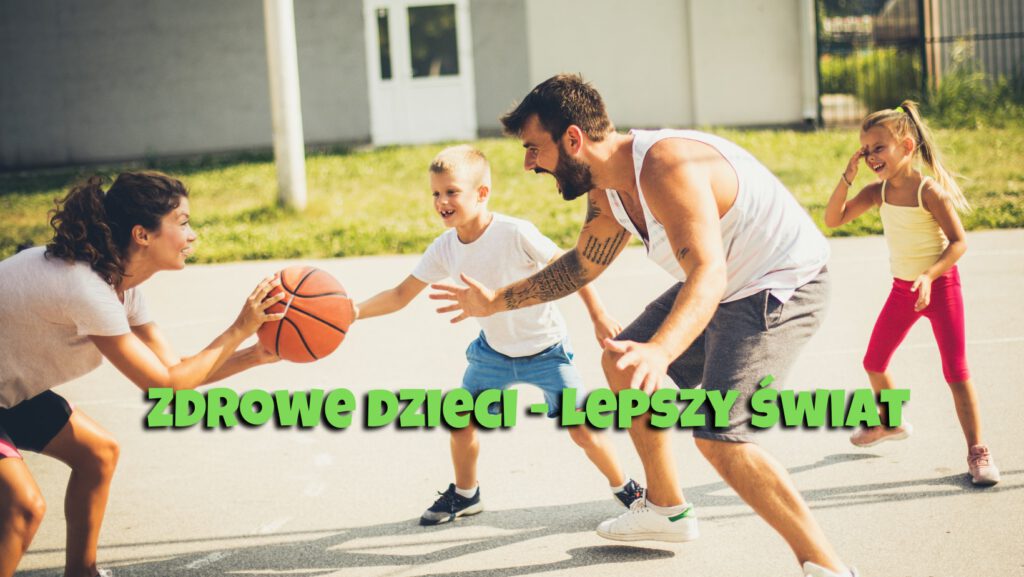 Czym jest projekt Supersi? Jak powstał? Skąd zrodził się pomysł?
– Pandemia wpłynęła też na to, że powstał projekt Supersi. Patronką Fundacji Impilo jest pani doktor Jolanta Nalewaj-Nowak z Poznania. Jest psychodietetykiem, onkolodietetykiem, ma bardzo dużą wiedzę i świetnie ją przekazuje, bo mimo swoich tytułów nie mówi trudnym językiem i tym zaskarbia sobie serca innych. Wymyśliłyśmy właśnie taki program, który aktywowałby rodziców i dzieci, który mógłby funkcjonować zarówno online jak i na żywo. I od pomysłu przerodziło się to w piękny projekt, z którym wystartowałyśmy we wrześniu 2021 roku. Projekt Supersi trwał 3 miesiące, a obecnie przymierzamy się do drugiej edycji, od marca 2022. Nauczeni doświadczeniem trochę go modyfikujemy. Co jest bardzo pozytywne i bardzo nas cieszy, to to, że widzimy, że rodzicom i dzieciom większą radość sprawiały treningi na żywo. Początkowo nastawialiśmy się bardzo mocno na rzeczy online. Widzieliśmy jednak, że mniejszy procent zaangażowania rodziców i dzieci był na te akcje online. O wiele lepiej wychodziły nam spotkania na żywo i w tym kierunku będziemy dalej iść. Między innymi kontynuując Supersów, cały czas u nas w klubie odbywają się zajęcia dla dzieci i rodziców weekendowo. Dziecko i rodzic trenują równocześnie, a potem dzielimy ich na grupy: dzieci zostają z trenerem, rodzice również ze swoim trenerem. Takie wspólne treningi mają duży plus: rodzic nie odpuści tak łatwo, bo nie może pokazać, że jest zmęczony, a dzieciom bardzo zależy by pokazać, że jednak są w czymś super. I oboje się tak nakręcają i te wspólne treningi naprawdę świetnie im wychodzą. Jeżeli jeszcze chodzi o sam projekt, to też współpracowaliśmy z gnieźnieńską dietetyczką Sylwią Cierzniak. Również przeprowadzała edukacyjne zajęcia dla dzieci pod kątem zdrowego odżywiania. Były wykłady także dla rodziców. Cały projekt Supersi to program edukacyjno-sportowy. Czyli zwracaliśmy uwagę na aktywność, ruch i rozwój dzieci, ale także aspekty zdrowego stylu życia, zmiany nawyków żywieniowych. Współpracowaliśmy również z psycholog Agnieszką Liebner, z którą nadal współpracujemy i organizujemy cykliczne wykłady i warsztaty. Te spotkania były bardziej skierowane dla rodziców, żeby pomóc im z pewnymi problemami, które indywidualnie albo grupowo można byłoby rozwiązać. Czyli staraliśmy się podejść w tym projekcie holistycznie do rodziny. I w takim właśnie bardzo podobnym nurcie będziemy iść w marcu. Ale tak jak mówiłam większy nacisk będzie na zabawę, na wspólną integrację i na spotkania na żywo. W każdej formie, jak tylko pandemia i obostrzenia będą nam pozwalać, będziemy spotykać się na żywo. Zapraszam do odwiedzenia strony supersi.net, tam też można zgłosić chęć uczestnictwa, bądź odnaleźć nas na facebooku supersowym i napisać wiadomość do nas. W lutym już konkretniej i głośniej będziemy się reklamować. Namawiam rodziców i dzieci by się zapisywali, a przede wszystkim tych rodziców, którzy nie radzą sobie, by zmienić dietę u dziecka bądź namówić je do ruchu. Przede wszystkim ten projekt jest skierowany dla dzieci i dla rodzin które czują potrzebę, że tego ruchu jest za mało i chcą żeby przestawić się na zdrowie. Często nie umiemy, nie wiemy, jak się do tego zabrać i od tego są specjaliści, czyli my. Czyli nasz cały projekt, żeby pomóc i zaszczepić pasję do ruchu i aktywności fizycznej w całej rodzinie.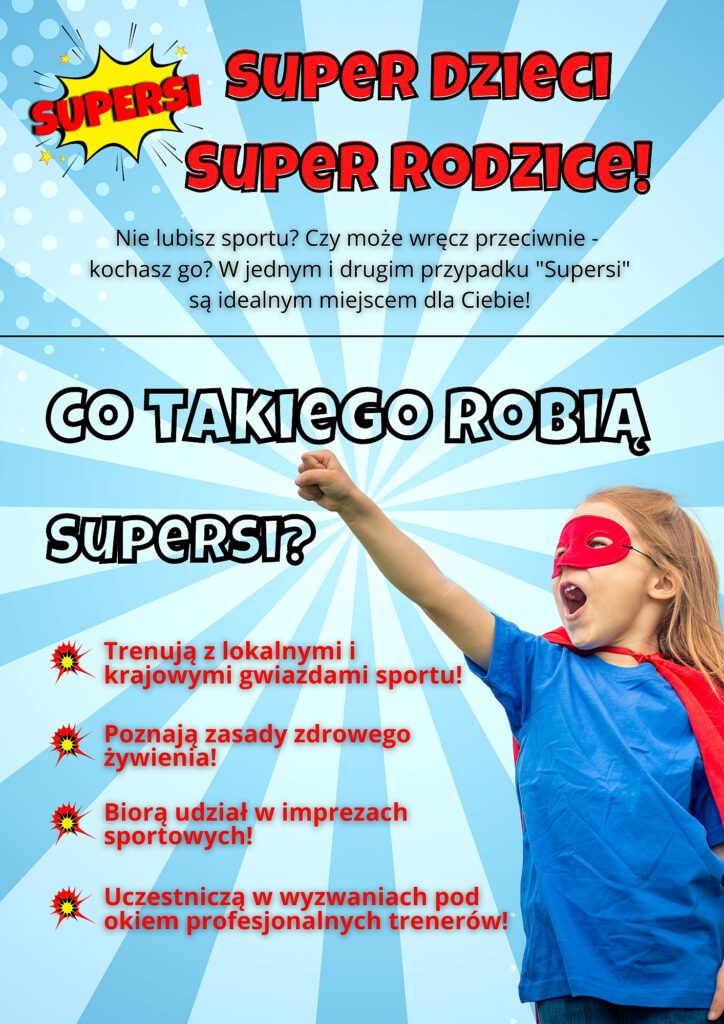 Od jakiego wieku dzieci mogą uczestniczyć w projekcie?
– Dzieci mogą uczestniczyć już od 5 roku życia. Tak naprawdę przygotowaliśmy projekt dedykowany dla podstawówki, czyli od 1 do 8 klasy. Aczkolwiek też te mniejsze dzieci, zwłaszcza jeżeli to jest kwestia rodzeństwa, jak najbardziej można zapisać i zgłaszać się całą rodziną. My poprzez te zgłoszenia będziemy dzielić na odpowiednie grupy, żeby treningi i ćwiczenia były dostosowane do danej grupy wiekowej. Gwarantuję, że osoby, które nie lubią ruchu, po tym programie go polubią. I nie ma wymówki, że nie ma z kim zostawić dzieci.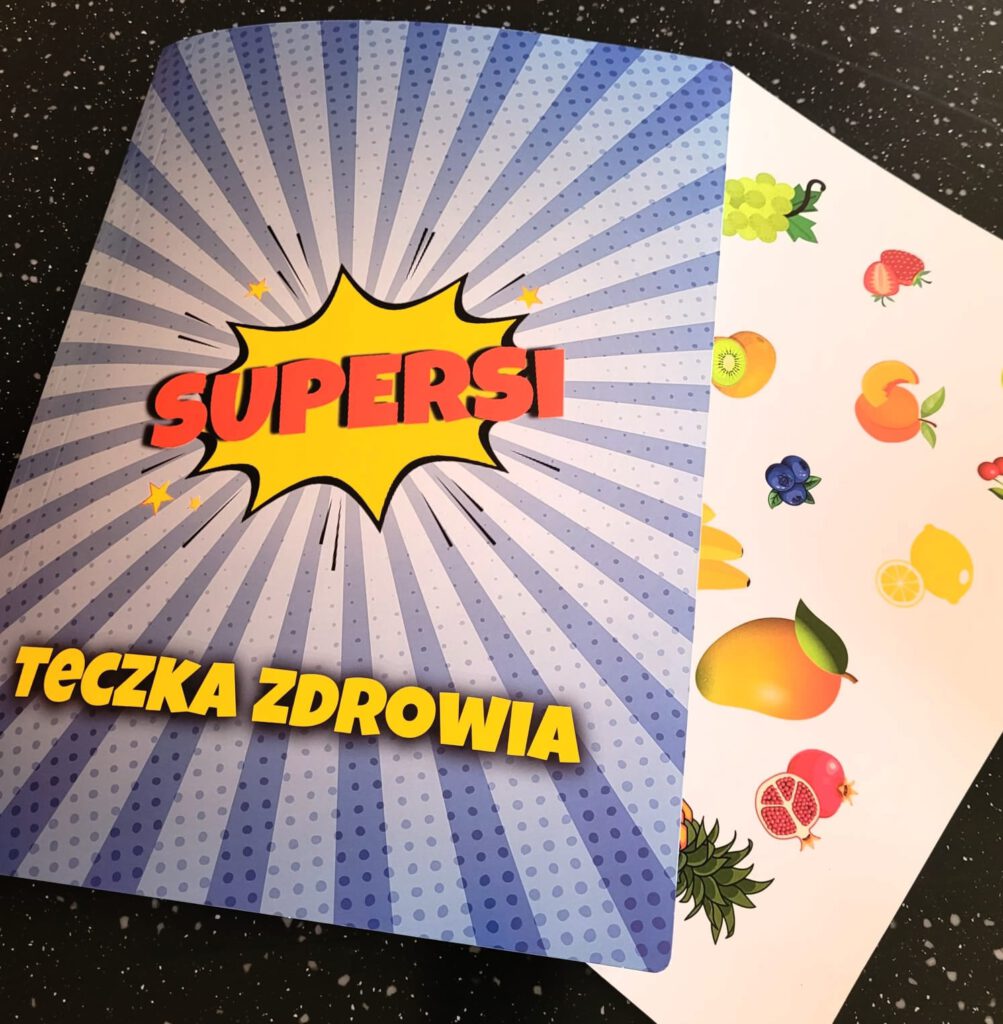 Czy zajęcia online były planowane, czy wymusiła je pandemia?
– Wersja zajęć online była głównie przez pandemię. Ja jestem zwolennikiem prowadzenia zajęć na żywo. Można wtedy skorygować od razu wszystkie błędy i tworzy się zupełnie inna relacja. Aczkolwiek wersja online będzie nadal trwała. Z racji obecnych czasów, możliwego lockdownu, kwarantanny, czy nawet zwykłej choroby dzieci. Wtedy online, wspólnie w domu można nieprzerwanie trenować. Nastawiamy się bardziej na zajęcia na żywo. Zupełnie inna jest wtedy motywacja jeśli dzieci ze sobą rywalizują, widzą, że komuś nie wychodzi i nie czują się gorsze, albo mogą wtedy pomóc koledze, a także im ktoś pomoże.
Jaka to jest rywalizacja?
– Zależy od grupy wiekowej. Młodsze dzieci są bardzo nastawione na zabawę i to jest najważniejsze, chcą być cały czas w ruchu. My ten ruch im zapewniamy. Średnia grupa wiekowa, czyli 2-5 klasa lubi rywalizację, zwłaszcza chłopcy. I to jest normalne, aczkolwiek my propagujemy tylko zdrową rywalizację. Absolutnie nie ma wyśmiewania, bo uczymy tego, że ruch jest fajny. Jeżeli dziecko nie chodzi na wf bo się wstydzi, to tym bardziej dla takich dzieci jest to projekt. Sami mieliśmy takie przypadki, że rodzic mówił, że będzie ciężko, bo dziecko nie lubi wf , nie chodzi, a potem dziecko czuło się już tak pewnie dzięki tym treningom i zajęciom, zmieniało nastawienie i samo lubiło chodzić na wf w szkole. Działo się tak, ponieważ my mu pomagaliśmy. Dziecko mówiło nam w czym czuje się słabiej i te dane rzeczy ćwiczyliśmy. Takie dziecko, nawet pomimo jakiś dodatkowych kilogramów czuło się pewniej. Wiedziało, że nie będzie wyśmiane. I absolutnie tutaj takich rzeczy nie ma. Także pod kątem dorosłych, bo też się tego boją i krępują, tego, że np. ostatnią aktywność fizyczną mieli 5 lat temu i teraz się wstydzą. Nie ma się czego wstydzić, po to są takie miejsca i projekty, że od czegoś trzeba zacząć. Samemu nie warto tego robić, bo bardzo szybko się można zniechęcić, brak jest silnej woli, a my jesteśmy od tego żeby motywować, pomagać i uczyć. Najpiękniejsze i najbardziej satysfakcjonujące jest dla nas, gdy widzimy progres u dziecka czy u rodzica. Nie należy się bać, trzeba przyjść i pokonać lęk. Po to są nasze zajęcia i grupy żeby móc przekraczać swoje bariery i granice.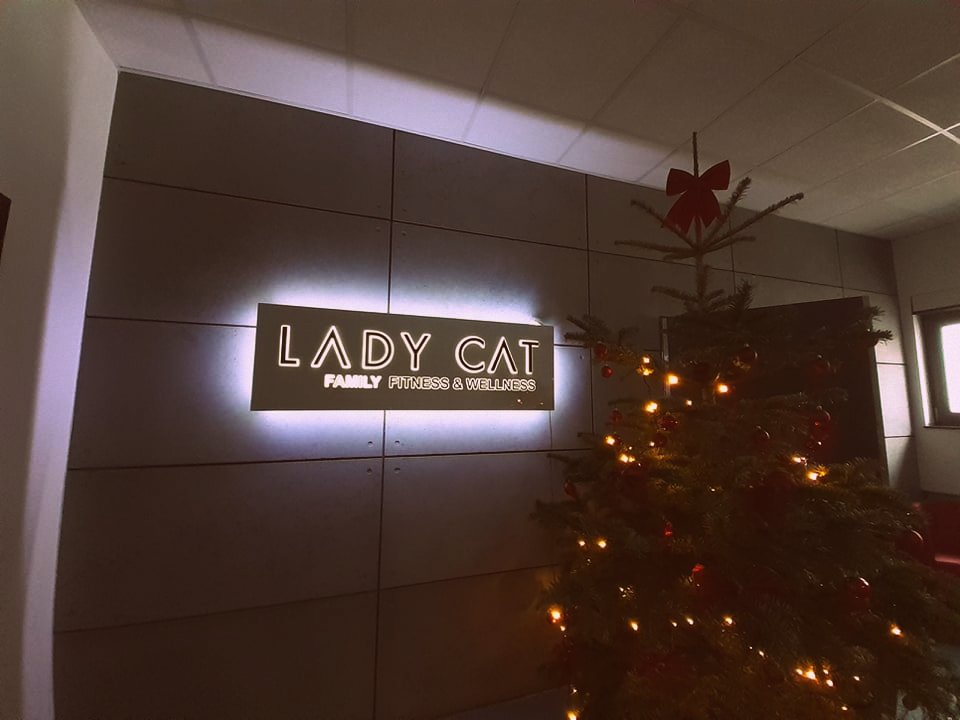 Do projektu zostali zaproszeni znani sportowcy z Gniezna, jacy?
– Tak, jak najbardziej staramy się opierać na tym. Ten projekt wyrósł z tego, że staram się lokalnie wspierać sport. Często my sami, mieszkając w Gnieźnie, nie wiemy, że mamy np. mistrzynię karate czy mistrzów Polski w różnych dziedzinach i nie zdajemy sobie sprawy jakie dyscypliny sportu są w Gnieźnie i jakie te osoby mają osiągnięcia. W I edycji Supersów skupialiśmy się na takich gwiazdach jak: Oskar Fajfer, czyli żużel, Aleksandra Politowicz – karate, Jagoda Michalska – piłka ręczna i Dawid Marchlewicz, który może nie jest typowo sportowcem, ale to nasz super trener od gimnastyki. Człowiek, który potrafi zrobić wszystko i właśnie on bardzo fajnie przekonuje najmniej przekonanych do sportu. Przekonuje, że jednak warto i fajnie się ruszać. On po prostu pokazuje fajną stronę wf-u. Bazowaliśmy na tych 4 sportowcach, każdy z nich był odpowiedzialny za daną sprawność. Dzieciaki miały co tydzień dodatkowe wyzwania od nich i mogły zdobywać naklejki sprawnościowe: zwinność, szybkość, koordynacja. Tutaj dodatkowo dzieci uczyły się czegoś nowego. W drugiej edycji planujemy sięgnąć jeszcze po inne dyscypliny, takie jak hokej na trawie czy koszykówka, które również w Gnieźnie są na dobrym poziomie. Chciałabym po prostu, żeby dzieci poznały inne nowe dyscypliny. Może zakochały się w którejś z nich, a potem zapisały się do jakiegoś klubu sportowego. To jest nasz cel. Dodatkowo w naszym projekcie wyszykujemy tzw. perełki, czyli dzieci, które same nie wiedziały, że mają jakiś talent. Jeżeli będziemy widzieć, że dane dziecko ponadprzeciętnie się tutaj rozwija i łapie pewne elementy, również pomożemy dziecku i rodzicom w dalszej jego karierze.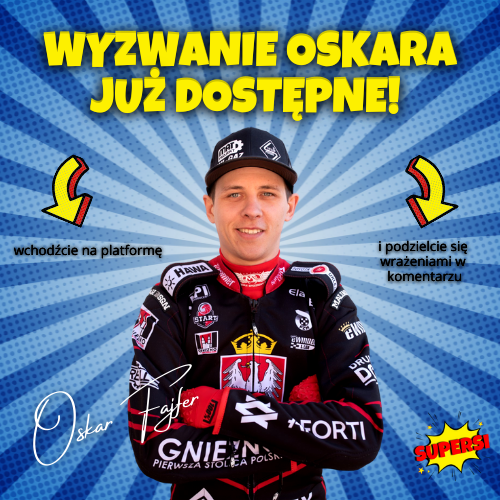 Czy to prawda, że jest to pierwszy taki autorski projekt w Polsce?
– Tak, to jest pierwszy autorski projekt. Gdzieś tam w tle mamy w planie rozbudować go w ten sposób, żeby w innych miastach mógł on działać w ramach szkół . Po to, żeby przy okazji w danej miejscowości pokazywać różne dyscypliny sportu i lokalnych sportowców. Żeby tak samo jak w Gnieźnie również w innych miastach byli zauważeni ludzie sportu i kluby. Taki mamy zamysł, żeby poszło to szerzej.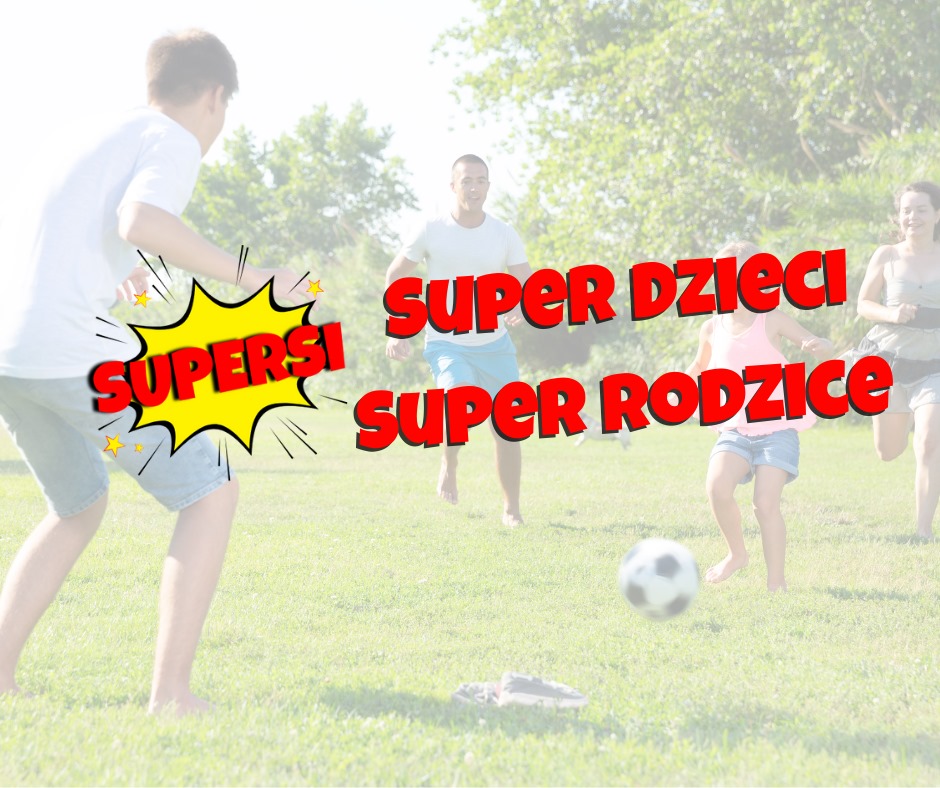 Czyli projekt Supersi jest kołem ratunkowym dla wf-u w szkołach?
– W szkołach wf nie jest dostosowywany do dzieci i widać przepaść między dziećmi, które chodzą na jakieś dodatkowe zajęcia, a tymi, które ćwiczą tylko na lekcji. Super, jeśli dziecko kocha na przykład plastykę i tak się rozwija, ale po to są takie projekty, żeby pomóc rodzicom, żeby dziecko mogło też nadgonić swoją sprawność fizyczną. Zwłaszcza dla grup klas 1-3 takie projekty są konieczne, bo te dzieci często nie umieją wykonać podstawowych ćwiczeń, co później, w etapie rozwoju, będzie miało złe skutki: od wad postawy po wstyd w wieku młodzieńczym. Stres, wstyd przed aktywnością fizyczną wynikają z braku podstaw od najmłodszych lat. Warto się zapisywać do takich projektów, żeby dać możliwość rozwoju dziecku. Gdyby wf tak wyglądał to ludzie by kochali sport. Wszystko zależy od podejścia i możliwości szkoły, niektóre szkoły nie mają nawet sali, lub na jednej sali jednocześnie ćwiczy kilka klas.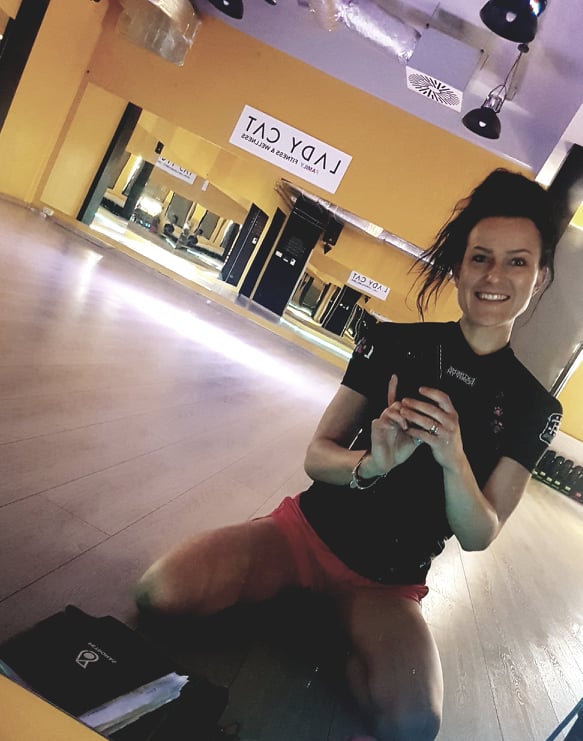 Czy można już powiedzieć, że ten projekt to sukces?
– Nie, dopiero jeżeli wyszedł by w 100%. To był dopiero jeden projekt. Obecnie nanosimy zmiany. Jeśli popełniam błędy, a ich nie zmieniam, to stoję w miejscu. My będziemy ten projekt cały czas rozwijać i mam nadzieje, że za kilka lat będę mogła powiedzieć, że to sukces. Będę mogła powiedzieć tak wtedy, gdy projekt zawita na stałe w gnieźnieńskich szkołach. Przed nami na pewno dużo pracy, ale mam taki super młody i energiczny zespół, który myśli tak samo jak ja i dla którego ten rozwój i aktywność jest bardzo ważna i uważam że razem nam się uda. Praca, współpraca, świetny team i odpowiednie wsparcie z zewnątrz da dla lokalnego społeczeństwa wymierne wyniki.
Osoby, instytucje i przedsiębiorstwa zainteresowane wzięciem udziału w wspieraniu innowacyjnego programu na skalę Polski jakim są SUPERSI mogą kontaktować się bezpośrednio z fundacja Impilo, ul Roosevelta 48 w Gnieźnie.