300 kilometrów, dwa razy więcej uczestników i ponad 57 000 złotych dla WOŚP. Tak najprościej można podsumować tegoroczną edycję biegu z Pierwszej Stolicy do Stolicy.
– Chciałbym podziękować wszystkim biegaczkom i biegaczom, którzy wzięli udział w biegu z Pierwszej Stolicy do Stolicy, za ich wkład i energię, którą pokazali na trasie, mimo fatalnych warunków pogodowych – mówił na konferencji prasowej podsumowującej bieg Henryk Januchowski, prezes Fundacji Młodzi w Uzależnieniu. – podziękowania należą się również sponsorom i organizatorom, a także sztabom na trasie i klubom biegowym, którym serdecznie dziękujemy za poczęstunek, muzykę, ciepłe przyjecie, a także za powitanie naszych biegaczy w studiu WOŚP. Chcemy z roku na rok coraz bardziej udoskonalić bieg, by był rozpoznawalny na trasie przez sztaby WOŚPowe i kluby biegowe z całej Polski.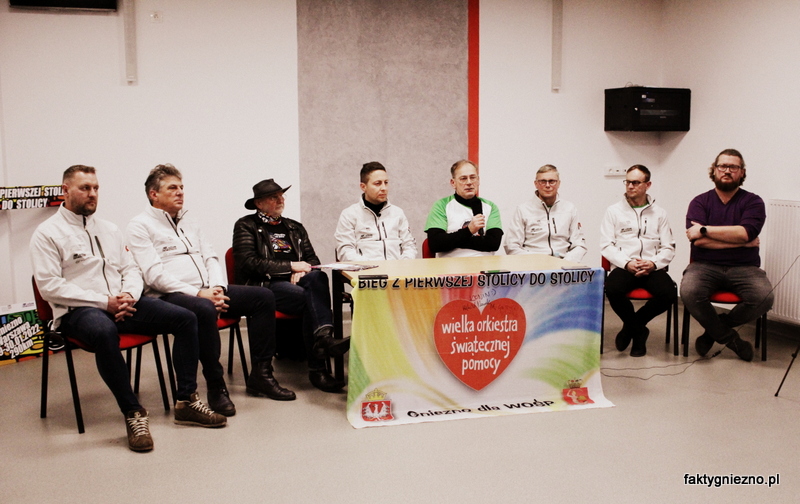 Cieszymy się, że zdecydowaliśmy się zwiększyć liczbę uczestników do 56 osób, udało się to bez problemu, mimo wymagających rozwiązań logistycznych. – mówił Tomasz Dzionek – Biegacze dostosowali się do sztafety i warunków pogodowych, mimo, że kulminacja orkanu miała miejsce właśnie z soboty na niedzielę. Jeśli traka pogoda nie przeszkadza, to nic nas nie powstrzyma. Bieg się rozwija, o czym świadczą fundusze zebrane w ilości większej niż zakładano i większe niż w latach poprzednich. Chcemy stawać się coraz lepsi i mamy w planach dalszy rozwój. Zgłaszają się już biegacze na kolejne edycje, nikt nie rezygnuje. Chcemy bić kolejne rekordy w przyszłym roku.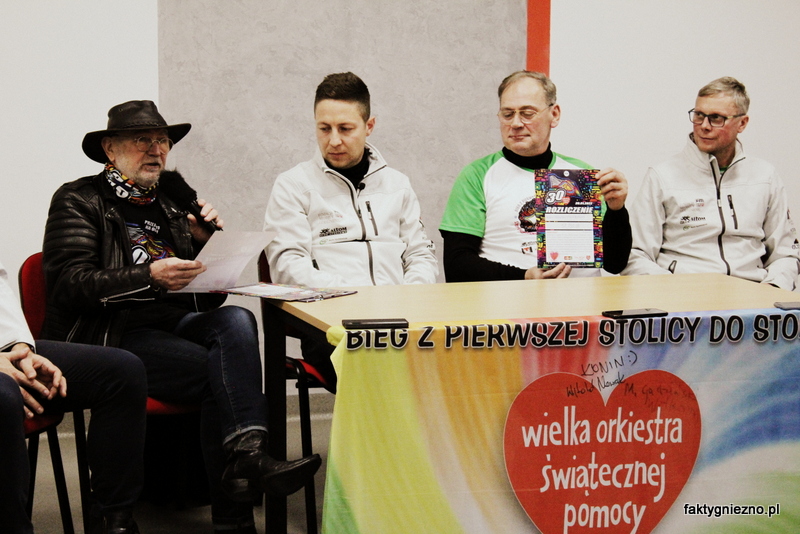 – Ogółem sztab Gniezno zebrał ponad 337 000 – podsumowuje szef sztabu Kazimierz Tinkers Kubów. Na szczególne uznanie zasługują małe społeczności, jak OSP Strzyżewo Smykowe, które zebrało ponad 24 000 zł i SP w Żydowie, ponad 56 000 złotych. Te sztaby szczególnie zaskoczyły swoją organizacją i zebraną kwotą.