W najbliższy czwartek, 27 stycznia, o godzinie 17.00 Centrum Kultury "Scena To Dziwna"zaprasza na koncert muzyki skrzypcowej i wokalnej .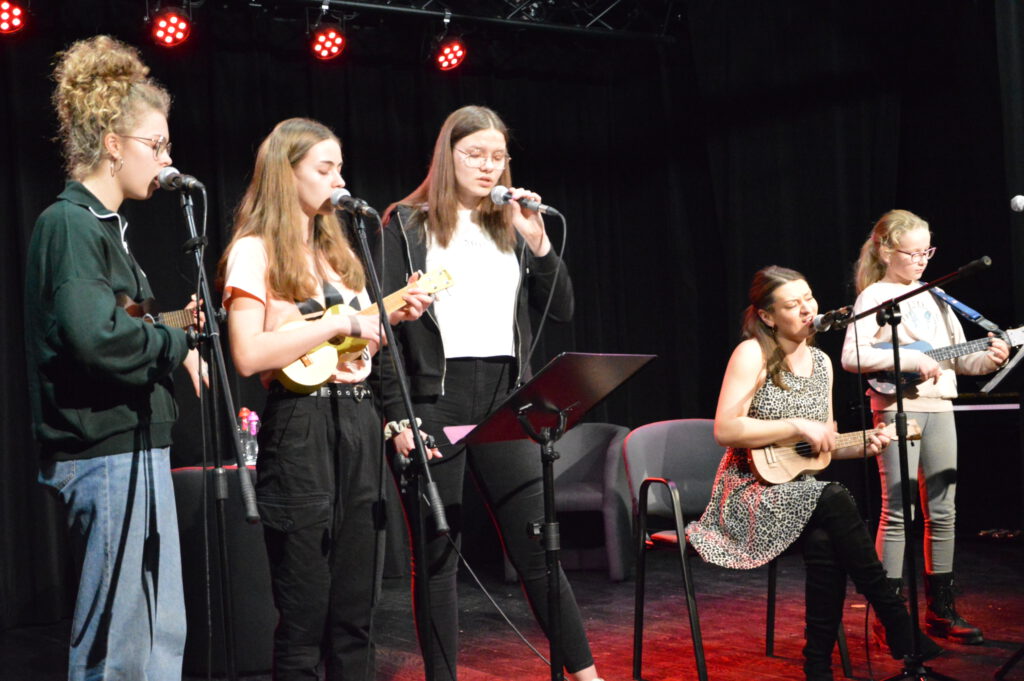 Będzie można usłyszeć kolędy i utwory świąteczne młodych adeptów "Sceny skrzypiec eSTeDe" prowadzonej pod kierunkiem Sary Powagi oraz wokalistki z zespołu "Mon Cheri" prowadzonego pod kierunkiem Moniki Bleji. To ostatni z cyklu trzech koncertów świątecznych poświęcony tematyce bożonarodzeniowej i noworocznej.
Wstęp na koncert jest bezpłatny. Impreza zostanie zorganizowana z zachowaniem reżimu sanitarnego.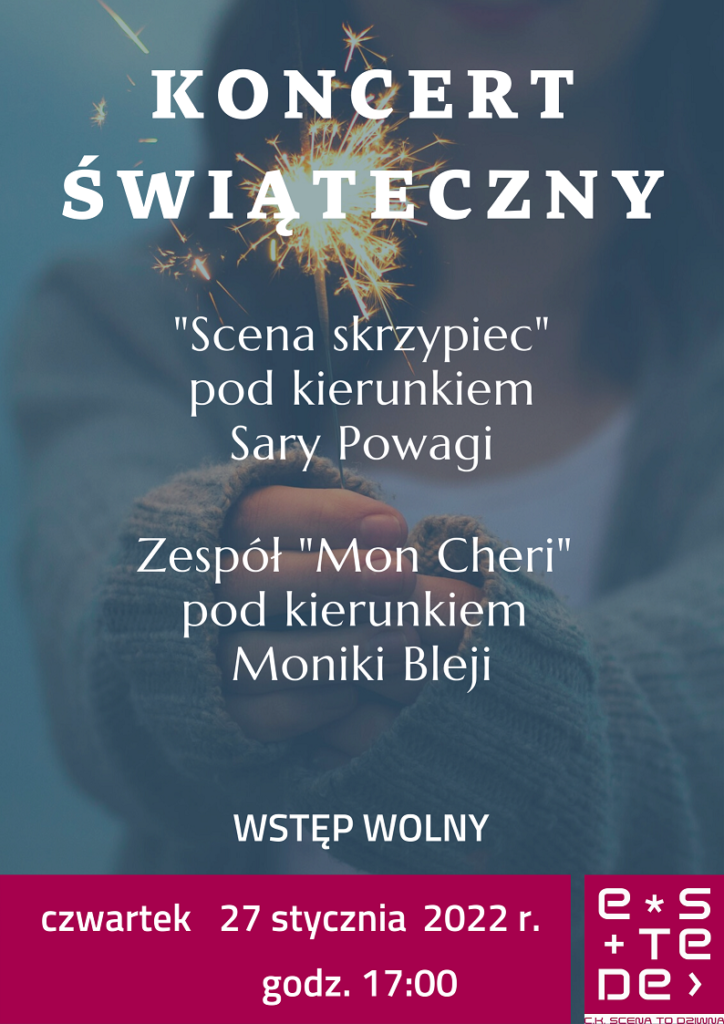 fot. CK eSTeDe