"Książki" przemówiły w eSTeDe. W piątek, 22 kwietnia, od 16.00 do 19.00 można było wypożyczyć żywą "Książkę", czyli osobę, z którą chciałoby się porozmawiać na nie koniecznie łatwe tematy.
"Nie oceniaj książki po okładce" to hasło, które przyświecało całemu wydarzeniu i idealnie wpisywało się w ideę spotkania. Pierwsi "czytelnicy" pojawili się krótko po godzinie 16.00, początkowo nielicznie i nieśmiało, z czasem zaczęło przybywać coraz więcej osób. Choć takie wydarzenia odbywają się w innych miastach, w Gnieźnie było to spotkanie nowatorskie. Mimo to zostało bardzo pozytywnie przyjęte przez uczestników. Najpierw czytelnicy mogli zapoznać się z opisami "Książek" czyli poznać krótko historie osób i wybrać tą, z którą chcą porozmawiać. Tematyka historii osób biorących udział w akcji była bardzo różnorodna, a wszystkie "Książki" zostały "wypożyczone". "Czytelnicy" mogli pytać o wszystko, a rozmowy przebiegały we wzajemnym szacunku, zrozumieniu, akceptacji i poszanowaniu drugiej osoby, chociaż wymagały pewnej odwagi, zwłaszcza ze strony uczestników, którzy byli "czytani". Przeszkodą nie były nawet bariery językowe. Znalazło się również spore grono "czytelników", którzy zdecydowali się na rozmowę z więcej niż jedną "Książką".
Zapewne wielu uczestników spotkania dowiedziało się czegoś, z czym na co dzień nie mają styczności, lub mają, ale bali się lub nie mieli okazji zapytać. "Żywe książki" wykazały się odwagą odpowiadając o swoim życiu, swojej wyjątkowości, niejednokrotnie na tematy bardzo osobiste, wpuszczając obce osoby do swojego świata i opowiadając o swoich doświadczeniach, radosnych, ale też niejednokrotnie bolesnych. Nad wszystkim czuwali bibliotekarze. Zwieńczeniem spotkania był wykład mgr Dominika Haaka, z Centrum Terapii HAAK w Poznaniu, o tematyce antydyskryminacyjnej pt. "Strefy wolne od zdrowia psychicznego".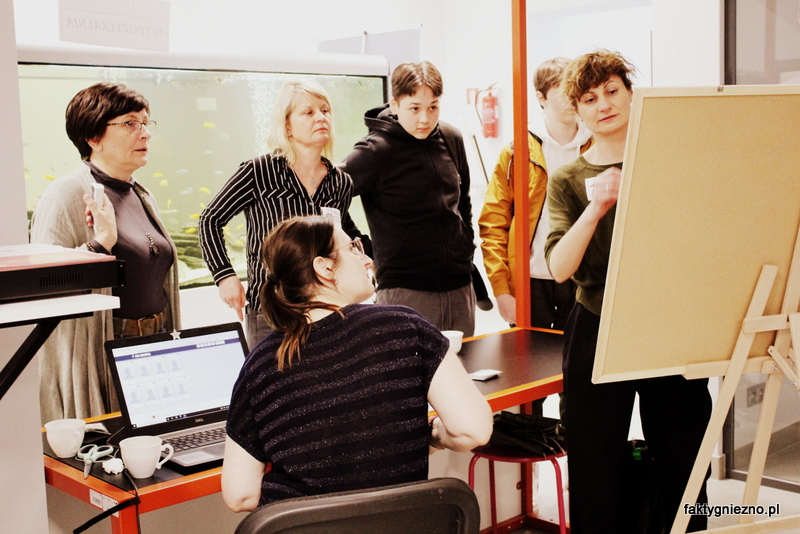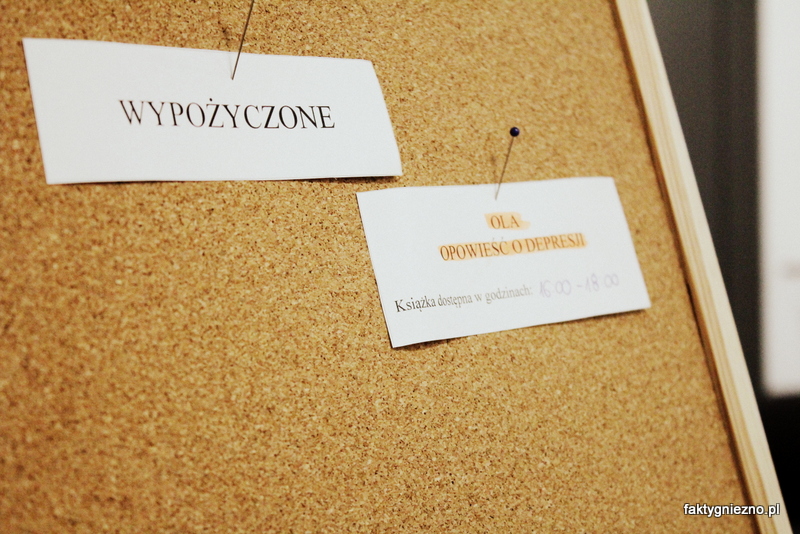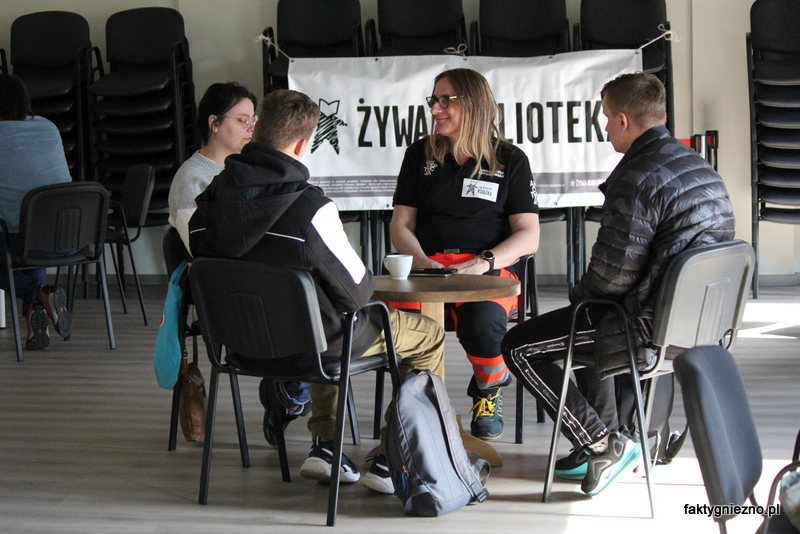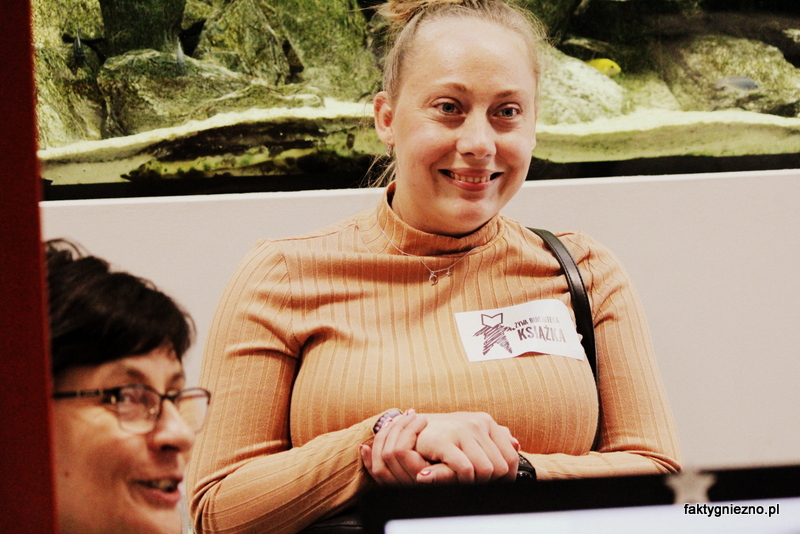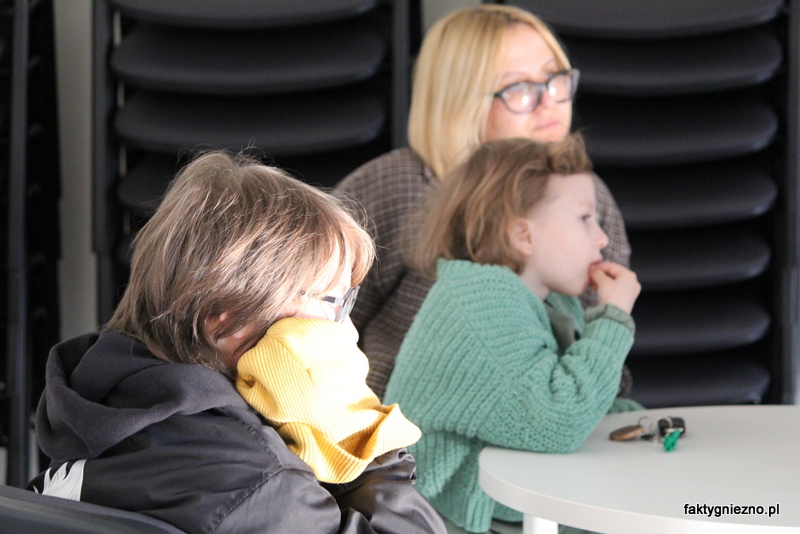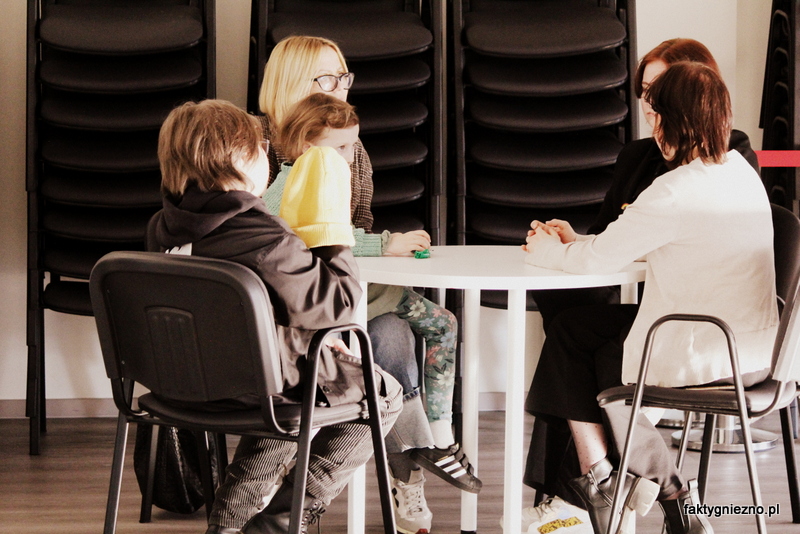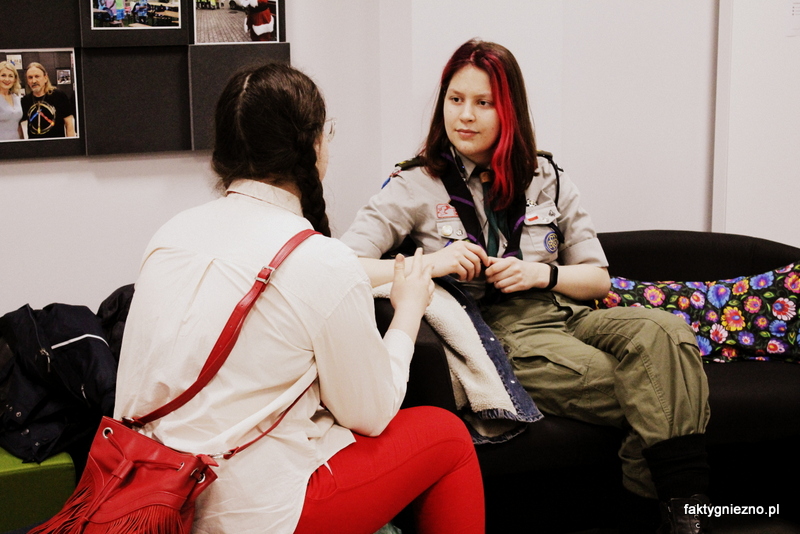 fot. Marta Bielawska-Borowiak