W Centrum Kultury "Scena to dziwna" została zainicjowana wystawa grafik Tadeusza Panowicza.

"Gniezno i okolice – architektura spod pióra z teki Tadeusza Panowicza", bo tak sam artysta zatytułował to wydarzenie, to zbiór stworzonych z niezwykłą precyzją prac prezentujących budynki, budowle, dworki i kościoły z terenu powiatu gnieźnieńskiego. Wystawę uzupełniają przeniesione na papier kwatery z Drzwi Gnieźnieńskich.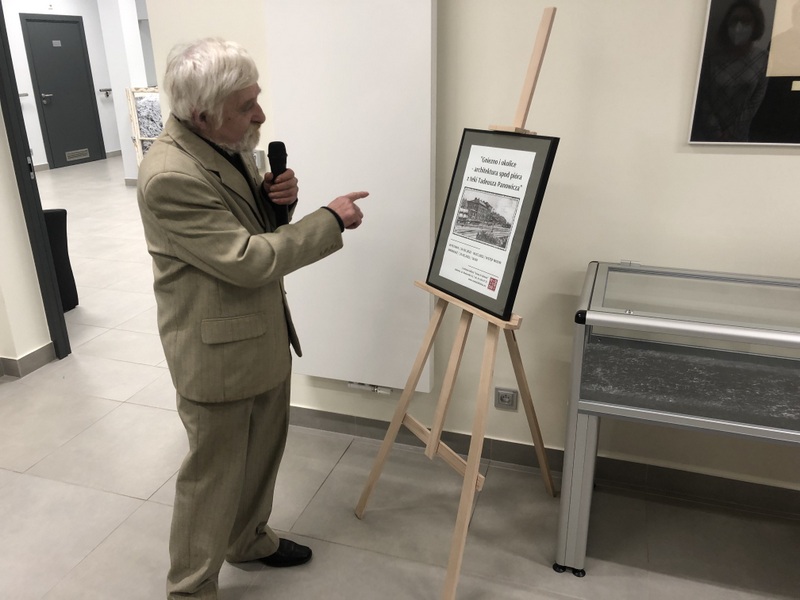 Fakty i wspomnienia, które Panowicz naniósł na swoje prace, zostały tradycyjnie okraszone niezwykłymi opowieściami artysty. Po raz kolejny wiedza historyczna została zaprezentowana z niebanalnym poczuciem humoru. Podczas uroczystego otwarcia wystawy, gdy przybliżano i przypominano między innymi zasługi, jakie są jego udziałem, w tym liczne odznaczenia, przyznał, że honorowano go "na wszelki wypadek". Wszystko wskazuje jednak na to, że nadane tytuły są jak najbardziej zasłużone.
Wśród przybyłych gości nie zabrakło przyjaciół artysty, ale także tych, którzy cenią sobie talent Tadeusza Panowicza oraz bliska jest im historia Gniezna i okolic.
Wystawę można oglądać w eSTeDe do 18 marca 2022 roku.