W środę, 23 marca br. zainaugurowana została działalność Poradni Prehabilitacji i Opieki Okołooperacyjnej. To pierwsza taka poradnia w Polsce.
Poradnia mieści się w Szpitalu Pomnik Chrztu Polski w Gnieźnie. Jej głównym zadaniem jest udzielanie porad w zakresie właściwego przygotowania pacjenta do leczenia operacyjnego, aby przebiegło sprawnie i bez komplikacji. Dodatkowo udzielane są informacje dotyczące właściwego postępowania po zabiegu celem maksymalnego skrócenia czasu potrzebnego na pełny powrót do zdrowia.
Opieka okołooperacyjna zajmować się będzie wielokierunkowym przygotowaniem pacjenta do leczenia operacyjnego – prehabilitacją oraz kontrolą pooperacyjną, zwłaszcza w zakresie rany – za pomocą oprogramowania iWound oraz monitoringiem z zakresu cukrzycy, stanu fizycznego, psychicznego jak i żywieniowego. Prehabilitacja to standard stosowany na świecie od wielu lat. W Polsce zaś, dopiero od kilku lat propaguje i upowszechnia ją prof. dr hab. Tomasz Banasiewicz, chirurg, współtwórca koncepcji powstania Poradni.
"Prehabilitacja to nowoczesne przygotowanie pacjenta do zabiegu, ale też szerzej, do każdej terapii. Prehabilitacja to cztery filary obejmujące: przygotowanie żywieniowe pacjenta, wdrożenie aktywności fizycznej, rezygnację z nałogów oraz wsparcie psychologiczne pacjenta (oraz rodziny jeżeli jest taka potrzeba). Jak pokazują publikacje a także praktyka, tak przygotowany pacjent do zabiegu, ma mniejsze ryzyko komplikacji, krócej przebywa w szpitalu, a co za tym idzie realnie przyspiesza proces leczenia i pozwala na szybszy powrót do zdrowia pacjenta" – przekonuje Profesor Banasiewicz.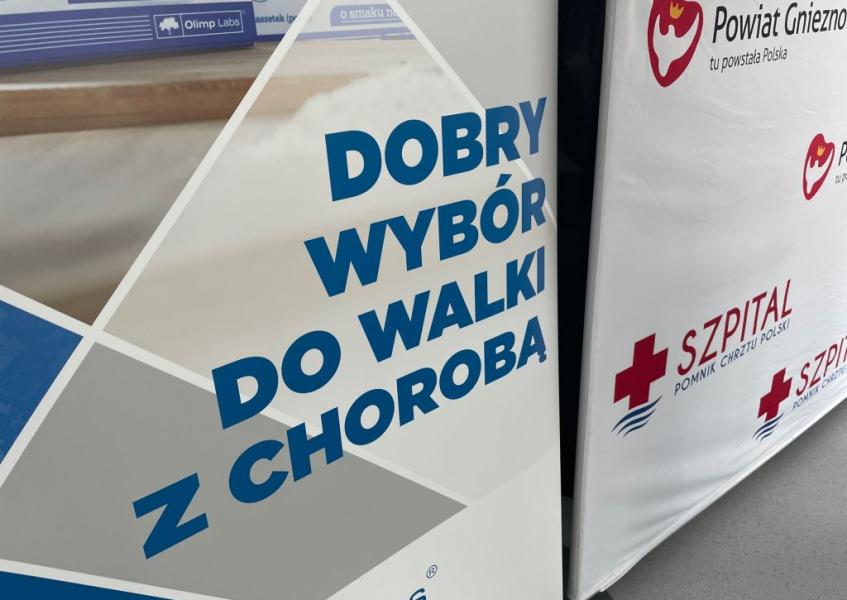 To nie wszystkie korzyści płynące z takiego podejścia do opieki okołooperacyjnej.
"Dla nas celem najwyższym jest pacjent, któremu staramy się zapewnić optymalną opiekę w trudnym okresie życia jakim jest zmaganie się z chorobą. Często spotykam się z podejściem: "wszelkie informacje znajdziecie na wypisie", "proszę się zgłosić z problemem do poradni", czy ze strony pacjenta: "nie wiem jak się przygotować", "nie wiem jak sobie poradzić z chorobą" – spuentować to można tym, iż pacjent zostaje sam ze stresem i strachem. Niestety jest to często związane z brakiem czasu na rozmowę z pacjentami, a to spowodowane jest nadmiarem pracy i brakiem odpowiedniej ilości personelu medycznego. Zauważyłem również, że nikt nie nauczył nas, zarówno szkoła jak żadna poradnia, jak zachować się przed, w trakcie jak i po przyjęciu do szpitala. Brak wiedzy odnośnie postępowania w szpitalu, powoduje u człowieka stres, natomiast choroba ten stres wzmaga, potęgując nieoczekiwane, niezrozumiałe zarówno dla lekarzy jak i pacjenta negatywne zachowania. Zaufanie, wiedza i prawidłowe przygotowanie do przyjęcia do szpitala, doprowadzi po poprawy relacji pacjent-lekarz czy też pacjent-szpital. Kolejnymi plusami uzyskanej wiedzy i wsparcia w działaniu Poradni Prehabilitacji i Opieki Okołooperacyjnej jest mniej komplikacji, szybszy powrót do domu, to też mniejsze koszty dla szpitala, to również odciążenie personelu medycznego. Badania pokazują wyraźnie, że każda złotówka zainwestowana w przygotowanie przed zabiegiem to realne dziesiątki tysięcy zaoszczędzone dla systemu opieki zdrowotnej" – mówi dr Krzysztof Karaś, chirurg, wiele lat pracujący w Szpitalu Pomnik Chrztu Polski w Gnieźnie, założyciel Poradni oraz jej Kierownik.
Pacjent, po otrzymaniu skierowania na operację i uzgodnieniu terminu, powinien zgłosić się do Poradni Prehabilitacji i Opieki Okołooperacyjnej, gdzie na wstępie zostaną wykonane mu badania, a także oceniony zostanie jego stan odżywienia i potencjał fizyczny. Otrzyma dostosowane do indywidualnych potrzeb, zoptymalizowane zalecenia żywieniowe, wskazania dotyczące aktywności fizycznej, a także wysoko oceniany przez środowisko medyczne poradnik prehabilitacyjny, stworzony pod nadzorem merytorycznym prof. Tomasza Banasiewicza. W poradniku pacjent znajdzie wszystkie informacje jak wykorzystać czas przed zabiegiem.
"Poradnia powstała dzięki wsparciu i zaangażowaniu Prof. Tomasza Banasiewicza, wybitnego chirurga, rozumiejącego doskonale z praktyki potrzeby pacjentów. Nieocenione wsparcie otrzymaliśmy również od partnera Strategicznego Preahabilitacji w Polsce, firmy Olimp Laboratories, a także firm Aspironix i Shülke. Bez naszych Partnerów, zrealizowanie tego projektu nie byłoby możliwe" – podkreśla dr Karaś.
Ochrona zdrowia pacjentów stale się rozwija. Jest udoskonalana. Wdrażane są nowoczesne, będące wynikiem prowadzonych badań naukowych rozwiązania.
Powiat Gniezno