W marcu miejska książnica z okazji Międzynarodowego Dnia Teatru przygotowuje bardzo ciekawą wystawę
ze swoich archiwów – zbiory dokumentujące życie gnieźnieńskiego Teatru im. A. Fredy.
Afisze widowisk teatralnych od lat 70. aż do współczesności, zaproszenia pamiętające lata 50. i te sprzed kilku tygodni, medal wydany przy okazji 40-lecia instytucji, oraz programy teatralne rozdawane podczas premier spektakli. To wszystko znaleźć można w zasobie gnieźnieńskiej książnicy. Zasobie niezwykłym, bo dokumentującym lokalną historię za pośrednictwem materiałów o różnorodnym charakterze (głównie informacyjnym, normatywnym, propagandowym i reklamowym) określanymi mianem tzw. "dokumentów życia społecznego". Ich bliźniacza nazwa to "druki ulotne" – czyli takie, które spełniają potrzebę chwili.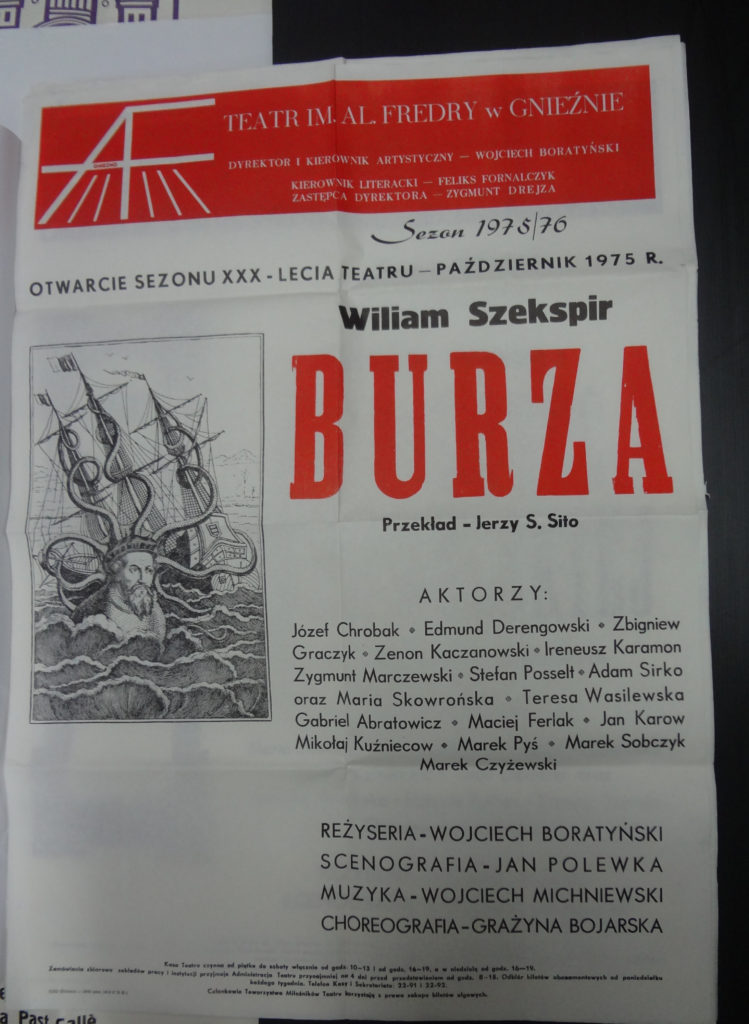 Zapowiadana wystawa jest próbą odtworzenia historii jednego z najważniejszych ośrodków kulturalnych w Gnieźnie – Teatru im. Aleksandra Fredry, za pośrednictwem powstałych w trakcie jego działalności publikacji o charakterze reklamowym czy informacyjnym. Jak dziś czytamy afisze z lat 80.? Jak podobają się nam zaproszenia z lat 60. Pretekstem do sięgnięcia do gromadzonych przez lata materiałów jest Międzynarodowy Dzień Teatru (przypada właśnie pod koniec marca).
Na uroczyste otwarcie wystawy Biblioteka Publiczna Miasta Gniezna zaprasza w piątek 25 marca na godzinę 13.00 do Galerii przy ul. Staszica 12a. 
BPMG