Zbliża się 30. jubileuszowy finał WOŚP. Mimo, że dzień finału przypada na 30 stycznia 2022 roku czeka nas wiele wydarzeń i atrakcji już tydzień wcześniej.
Już od 28.01 rozpocznie się wydawanie pakietów dla wolontariuszy w hali II LO. Przygotowano ponad 200 koszulek i 70 puszek stacjonarnych oraz e-skarbonki. Koszulki i pakiety dla wolontariuszy mają być dla nich podziękowaniem i pamiątką po finale, nie tylko w postaci zebranej kwoty pieniędzy dla potrzebujących. – mówił szef gnieźnieńskiego sztabu WOŚP, Kazimierz Kubów Tinkers.
Już w najbliższy piątek, 21.01, w ramach rozgrzewki przed Finałem można będzie wesprzeć WOŚP w Żydowie. Tam na aukcję przygotowano ponad 100 blach ciasta i 1000 pączków.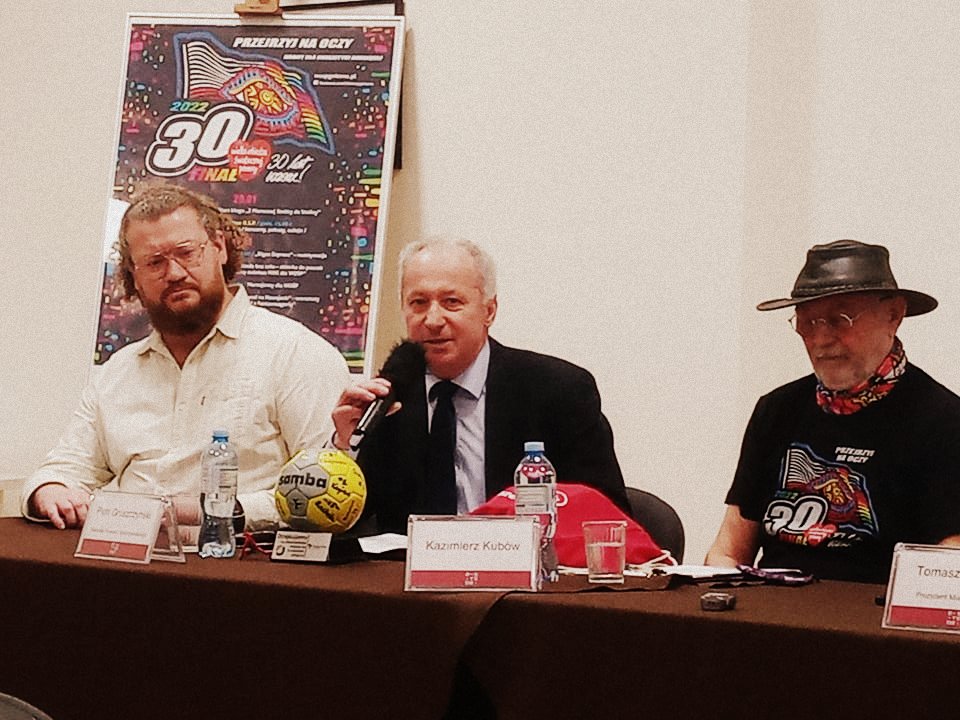 W sobotę rano, 29.01 rusza kolejny już bieg z pierwszej stolicy do stolicy. Podwoiła się liczba uczestników biegu. W tym roku 300 km biegu z Gniezna do Warszawy w formie sztafety pokona 54 zawodników, w tym 15 kobiet. Zmieniona jest trasa, tym razem poprowadzi ona przez Słupcę i Konin, gdzie na rondzie Wielkiej Orkiestry Świątecznej Pomocy czeka na biegaczy gorące powitanie. Start biegu nastąpi o godzinie 9.00 na rynku w Gnieźnie, a biegaczy zagrzewać do biegu będzie sam Chrobry. Wbiegnięcie do studia w Warszawie planowane jest ok godziny 22.00 w niedzielę. Wtedy też zawodnicy podadzą kwotą zebraną na WOŚP.
Również 29.01 w Strzyżewie Smykowym OSP przygotowało wiele atrakcji: wystąpi kapela Ślymoki, będzie morsowanie, przejażdżka autosanem, militarne Gniezno, pokazy gaszenia pożarów, ratownictwa medycznego, pokazy żużlowców, koło gospodyń wiejskich przygotuje wiele pyszności, będzie możliwość przejażdżki bryczką, animatorzy dla dzieci i uczestnicy nocnej jazdy samochodem bez celu.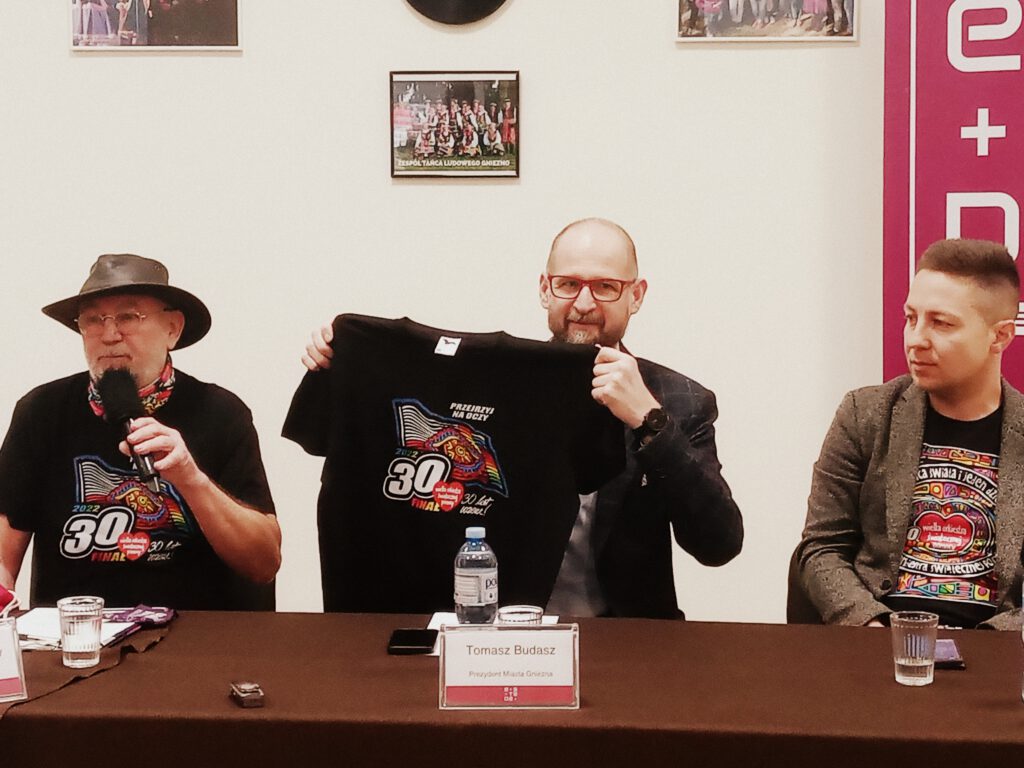 W dniu Finału, 30.01 od rana odbędą się warsztaty dla dzieci połączone ze zbiórka pieniędzy. W godzinach 10-15 w MOK odbędzie się "karnawał na Hawajach" pod hasłem "przejrzyj na oczy", związanym z finałem. Dzieci wykonają okulary, lornetki i wszelkie urządzenia związane z optyką i nawiązujące do tegorocznego finału.
W niedzielę na ulice wyjedzie również specjalny artystyczny, muzyczny autobus MPK. Odbędzie się również na ulicach miasta nocna jazda samochodem bez celu – wolontariusze w specjalnych samochodach z puszką dotrą wszędzie w rejonie Gniezna.
O godzinie 15.00 rozpoczną się licytacje fantów w eSTeDe. Wystąpi zespół FAN ART oraz uczestniczka The Voice of Poland Senior – Barbara Parzęczewska. Jest już pierwszy fant: piłka ręczna od piłkarek ręcznych z Gniezna z ich podpisami. Fanty na licytację można przekazywać w eSTeDe.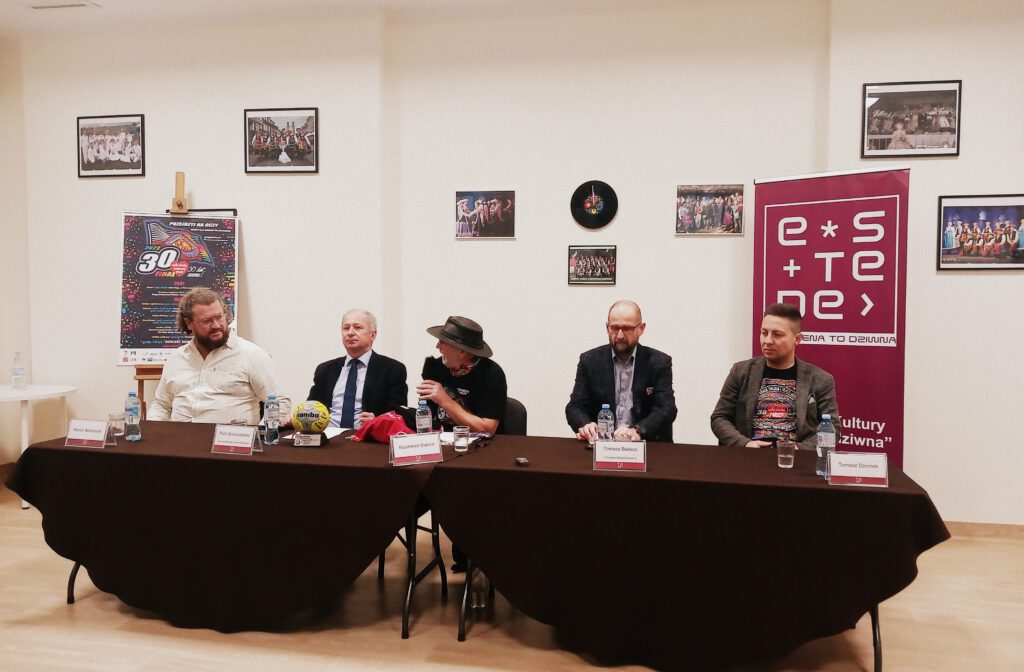 Królewskie Morsy Gniezno będa rozgrzewać się przed biegiem, zapraszają również na morsowanie 30.01 na plaży jeziora Winiary w niedzielę o 11.00.
Reaktywowana zostanie gnieźnieńska kolejka wąskotorowa.
Na zakończenie finału czeka nas inne, wyjątkowe światełko do nieba o 20.00. O godzinie 20.15 wystąpi zespół Sexbomba.
Wspierać można również e-skarbonki na stronie Fb WOŚP Gniezno i biegu.
Jeśli nie zmieni się sytuacja epidemiologiczna wszystko odbędzie się zgodnie z planem z zachowaniem zasad reżimu sanitarnego.