Marszałek Województwa Wielkopolskiego Krzysztof Grabowski i Jarosław Maciejewski Radny Sejmiku Wielkopolskiego odwiedzili podczas wizyty w gminie Kiszkowo KIPĘ w Łagiewnikach Kościelnych.
KIPA to wielokrotnie nagradzany projekt, zrealizowany dzięki dofinansowaniu UMWW. W najbliższym czasie będzie reprezentować Województwo Wielkopolskie w V edycji ogólnopolskiego konkursu: "Fundusz sołecki – najlepsza inicjatywa".
Obecnie KIPA jest najlepszym zrealizowanym projektem w Wielkopolsce. Obiekt to staw, potocznie zwany przez mieszkańców "Kipą". Jest częścią dawnego zespołu dworsko-parkowego, a pierwsze wzmianki o niej pochodzą z 28 stycznia 1836 r. Według podań mieszkańców, staw z wyspą służył do pozyskiwania lodu, a grota do jego składowania. Lód był używany do przechowywania żywności przez właścicieli miejscowego dworu.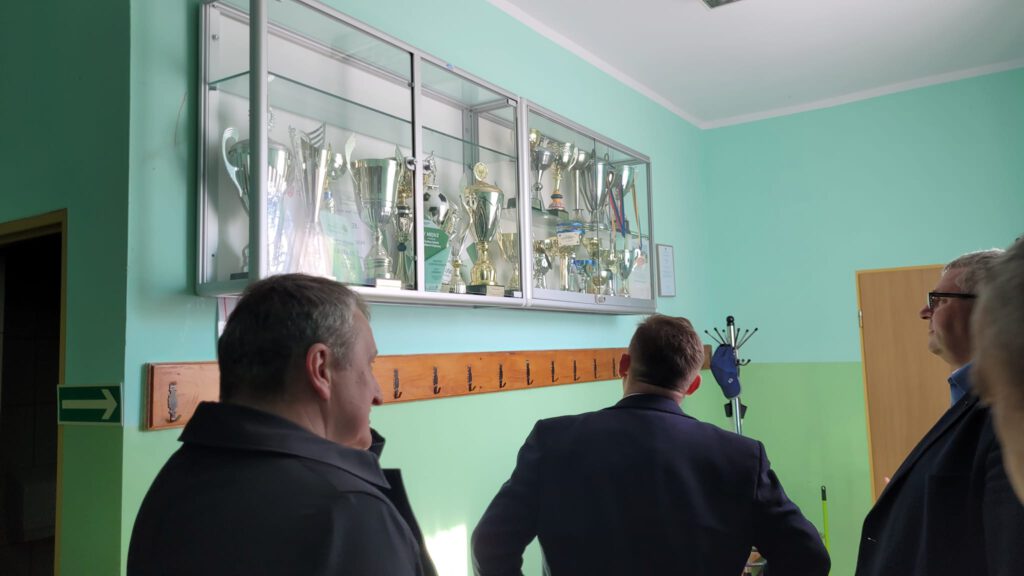 W późniejszych latach obszar ten stał się miejscem zabaw, spacerów, spotkań i rekreacji. Zimą natomiast "Kipa" stawała się sporym lodowiskiem oraz miejscem rozgrywania meczów hokeja. Najpowszechniejszą zimową zabawą było tradycyjne tzw. "zdobywanie Kipy", czyli walka między dwoma drużynami o flagę umieszczaną na szczycie groty znajdującej się na wyspie.
Staw, wyspa i najbliższe otoczenie to wyjątkowe połączenie walorów historycznych i przyrodniczych z rekreacją oraz doskonałe miejsce do obserwowania przyrody, żyją tam bowiem liczne ptaki, płazy i ryby.
Gmina Kiszkowo