14. kwietnia, już po raz czwarty obchodzimy święto "symbolicznego" Chrztu Polski. Zostało ono ustanowione przez Sejm RP w celu upamiętnienia datowanego na 14 kwietnia 966 r., chrztu księcia Mieszka I – pierwszego historycznego władcy państwa nazywanego od ok. 1000 r. Polonią – Polską.
Chrzest księcia i początek, trudniej i długotrwałej, chrystianizacji mieszkańców ziem będących w jego władaniu to bardzo ważny akt w dziejach naszego państwa i narodu. Stanowi on nowy etap, który wprowadził Polonię w nową przestrzeń kulturową Europy. Rozpoczął budowę nowych podstaw kulturowych i tożsamości naszego państwa. Historia Polski ma niepodważalnie korzenie w decyzji Mieszka I i dlatego ważne żeby pamięć o tym wydarzeniu była powszechna w świadomości Polaków.
O święcie przypomni dzwon "Mieszko i Dobrawa" – symbol dynastii piastowskiej, który 14 kwietnia, o godz. 12:00 będzie rozbrzmiewał na Ostrowie Lednickim, nazywanym "Chrzcielnicą Polski".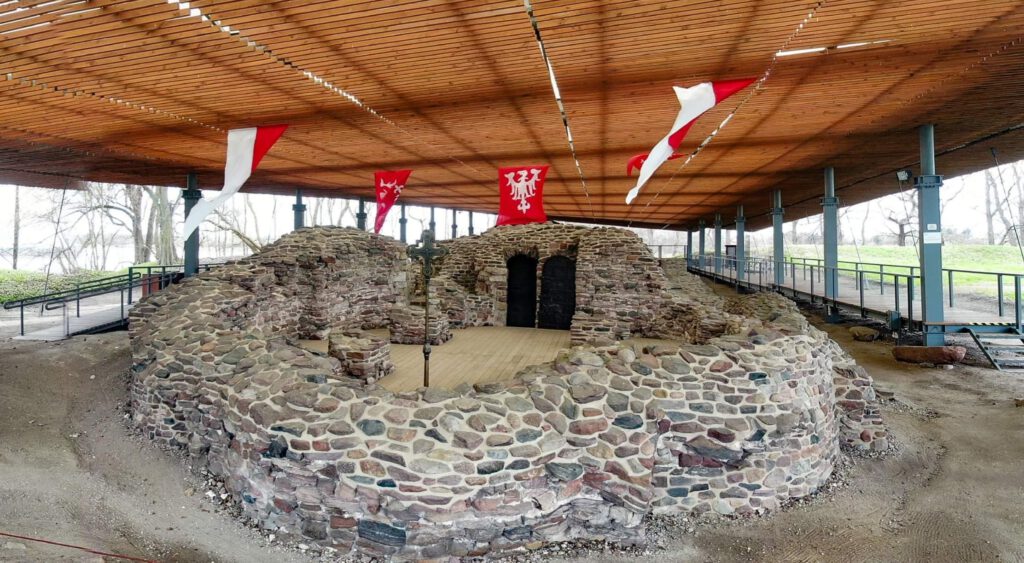 To właśnie Ostrów Lednicki jest jednym z najczęściej wskazywanych miejsc gdzie Mieszko I mógł zostać ochrzczony. W 2. poł. X w. z inicjatywy księcia na wyspie, na jeziorze Lednica wzniesiono potężny stołeczno-rezydencjonalny gród. Na dwa lata przed 966 r. pobudowano dwa potężne mosty, które łączyły wyspę ze wschodnim i zachodnim brzegiem jeziora Lednica i trakt Poznań – Gniezno. W południowo-zachodniej części grodu wzniesiono pałac książęcy z kaplicą w części wschodniej wybudowaną na planie równoramiennego krzyża greckiego.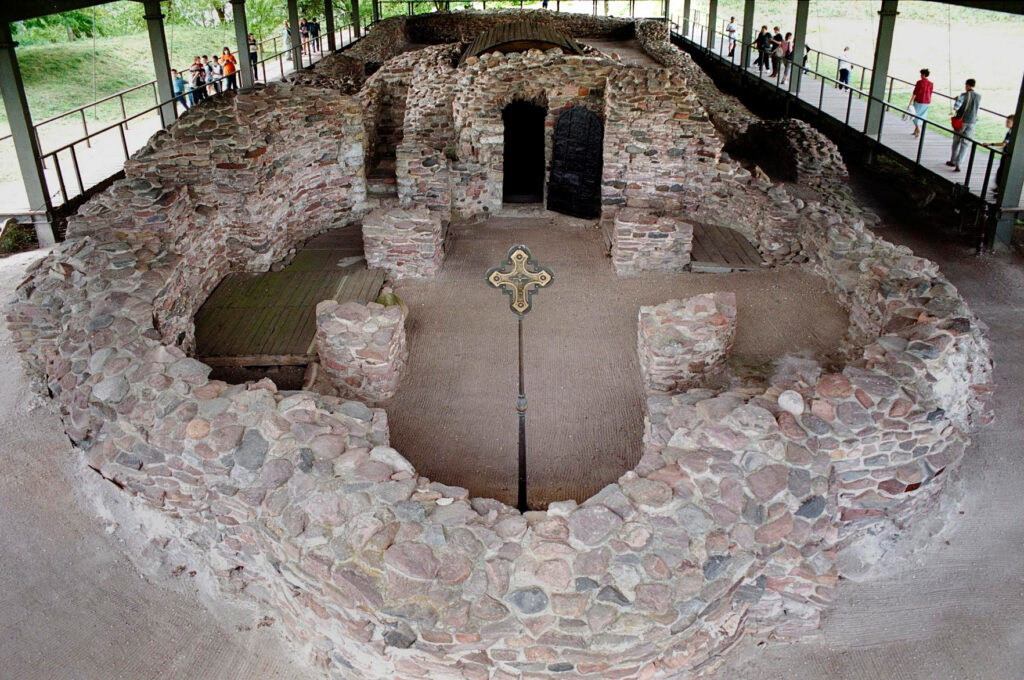 W jego ramionach (północnym i południowym) zidentyfikowano pozostałości dwóch zagłębień w posadzce uważanych przez zdecydowaną większość naukowców jako baseny chrzcielne. Dodatkowo na baptyzmalną funkcję kaplicy wskazuje studnia usytuowana w południowo-zachodniej części świątyni. Należy podkreślić, ze to właśnie na Ostrowie Lednickim odkryto najstarsze na ziemiach polskich przedmioty związane z kultem chrześcijańskim – staurotekę, czyli relikwiarz Drzewa Krzyża Świętego, grzebień o przeznaczeniu liturgicznym wykonany w kości słoniowej, trójramienny trybularz z żelaza z otworami do zawieszenia kadzielnicy, czy chociażby kościane płytki ze skrzynki na relikwie.
Od 19 kwietnia Muzeum Pierwszych Piastów na Lednicy zaprasza do zwiedzenia najlepiej zachowanego pałacu Mieszka I i Bolesława Chrobrego oraz poznania początków państwa polskiego.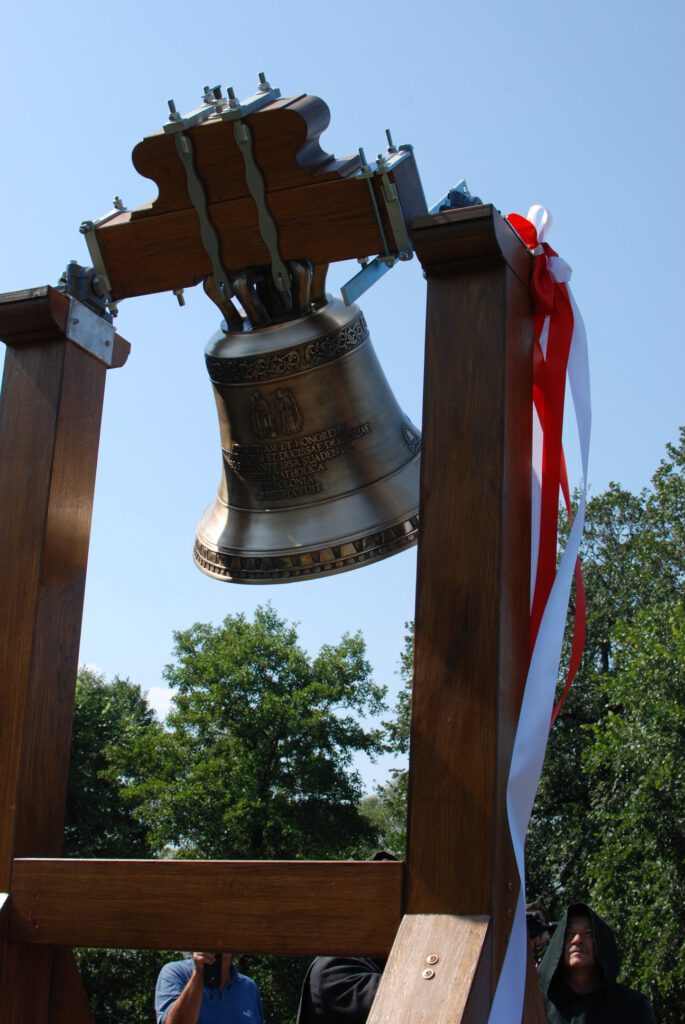 MPP na Lednicy