CK eSTeDe zaprasza na wernisaż inicjujący wystawę "Gniezno i okolice – architektura spod pióra z teki Tadeusza Panowicza", który odbędzie się 24 lutego o godzinie 18:00.
Tadeusz Panowicz – pisarz i dziennikarz, grafik i liternik artystyczny, kolekcjoner staroci, bibliofil, regionalista i propagator historii Wielkopolski – tym razem wziął na warsztat zabytkowe budowle ziemi gnieźnieńskiej oraz Wielkopolski i przeniósł je piórkiem na papier. Wykonane z niezwykłym kunsztem, inspirowane dawnymi fotografiami grafiki powstawały od końca lat 90-tych XX wieku do pierwszej dekady XXI wieku. Uderzająca dbałość o wszelkie architektoniczne szczegóły na pracach to efekt długich (niekiedy aż trzydziestogodzinnych) działań twórczych.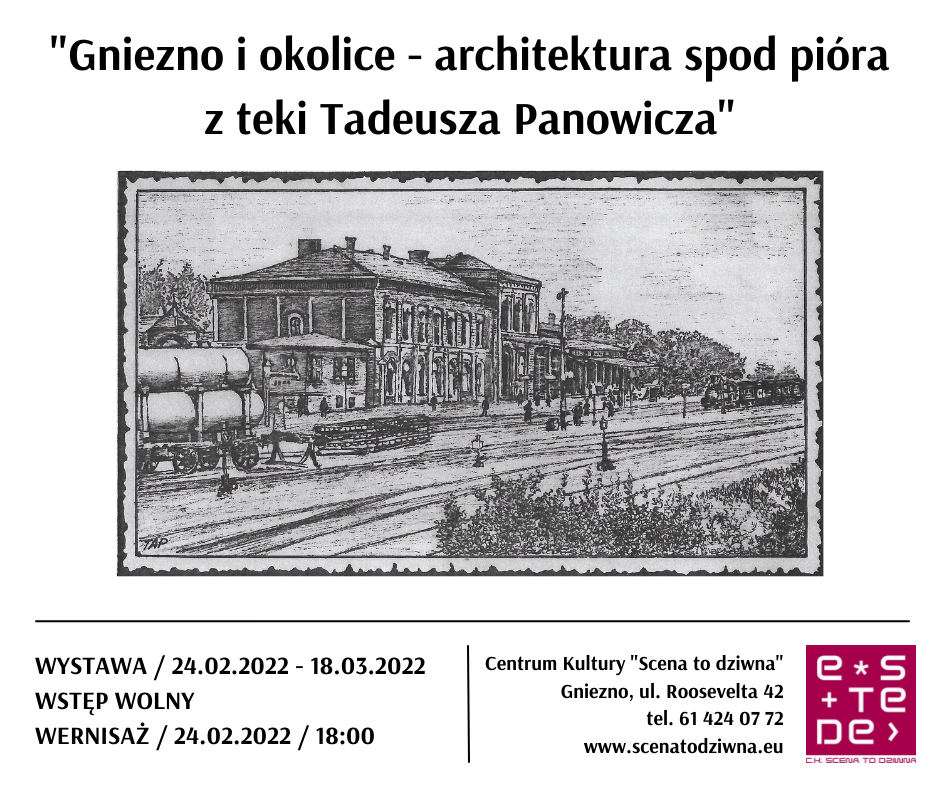 W Centrum Kultury "Scena to dziwna" podziwiać będzie można aż 26 prac przedstawiających widoki Gniezna i okolic, w tym: zabytkowych budowli, kościołów, dworków i stacji kolejowych. Wystawę uzupełni 18 grafik – wiernie odwzorowanych kwater Drzwi Gnieźnieńskich, przedstawiających żywot świętego Wojciecha.
CK eSTeDe