W każdej gminie są takie miejsca, których nazwy funkcjonują tylko wśród lokalnych społeczności. Niektóre z tych nazw są tak stare i wplecione w lokalną historię, że ich pochodzenia nie znają nawet najstarsi mieszkańcy.
Jednym z takich niesamowitych miejsc jest KIPA… W centrum wsi Łagiewniki Kościelne między dworem a kościołem znajduje się staw, a na nim… wyspa! Ale nie taka zwyczajna. Kiedyś mieściła się w niej grota ziemna zwana lodownią. To właśnie w niej przechowywano żywność ze szlacheckiego folwarku. Lodowania była niezwykle praktycznym wynalazkiem. W ciepłych miesiącach chłodzono w niej nabiały, żywność, owoce, chroniąc ją przed szybkim popsuciem. Jednak aby zapewnić w niej chłód latem, zimą trzeba było zadbać o to, by nie zabrakło w niej lodu oraz odpowiednio zaizolować ściany pomieszczenia. Po II wojnie światowej KIPA przestała pełnić swą pierwotną funkcję, natomiast zaczęła świetnie sprawdzać się jako ulubione miejsce coraz bardziej wymyślnych zabaw dla dzieci ze wsi. Tam bawiono się w podchody, zdobywano ją, a zwycięska drużyna mogła wbić na jej szczycie swoją "flagę".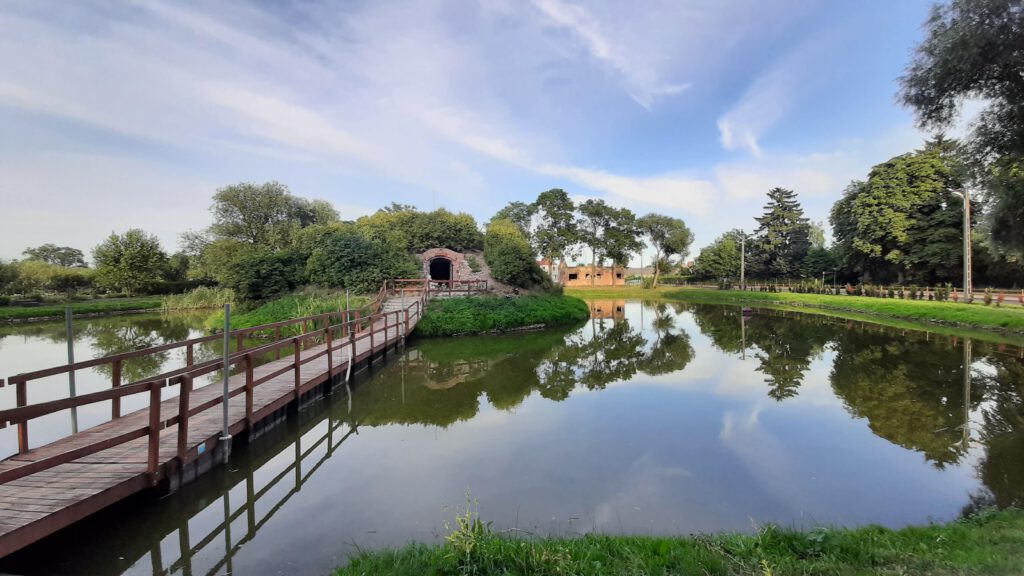 Czas jednak mijał i jak wszystko na tym świecie, nawet KIPA popadła w zapomnienie. Brzegi stawu zarosły sitowiem, lodownia groziła zawaleniem, a drzewa i krzewy na jej szczycie coraz bardziej zaczęły skrywać jej tajemnice… Wszystko zmieniło się w 2016 r. Mieszkańcy pamiętający czasy świetności tego miejsca, z nostalgią wracający do minionych lat, postanowili zadbać o staw, wyspę i jej otoczenie. Z pomocą przyszedł Urząd Gminy oraz Urząd Marszałkowski Województwa Wielkopolskiego. Dzięki programowi Wielkopolska Odnowa Wsi, sołectwo otrzymało dofinansowanie, które trzeba przyznać, że wykorzystało wspaniale. Mieszkańcy wsi bardzo się zmobilizowali i przez trzy kolejne lata realizowali swój plan odtwarzania KIPY. Oczyszczono dno stawu, wzmocniono brzegi, zrekonstruowano grotę lodowni, wybudowano most pontonowy. Zadbano także o walory przyrodnicze. Dokonano nowych nasadzeń drzew i krzewów. Dzieci z miejscowej szkoły wykonały także kilkanaście budek lęgowych dla ptaków, które zostały zawieszone przez dorosłych na okolicznych drzewach. Na stawie pływają dwie budki lęgowe dla kaczek, każda dla trzech kaczych rodzin. Wokół stawu umieszczono eksponaty z Izby Pamięci i Tradycji Ziemi Kiszkowskiej znajdującej się przy Szkole Podstawowej.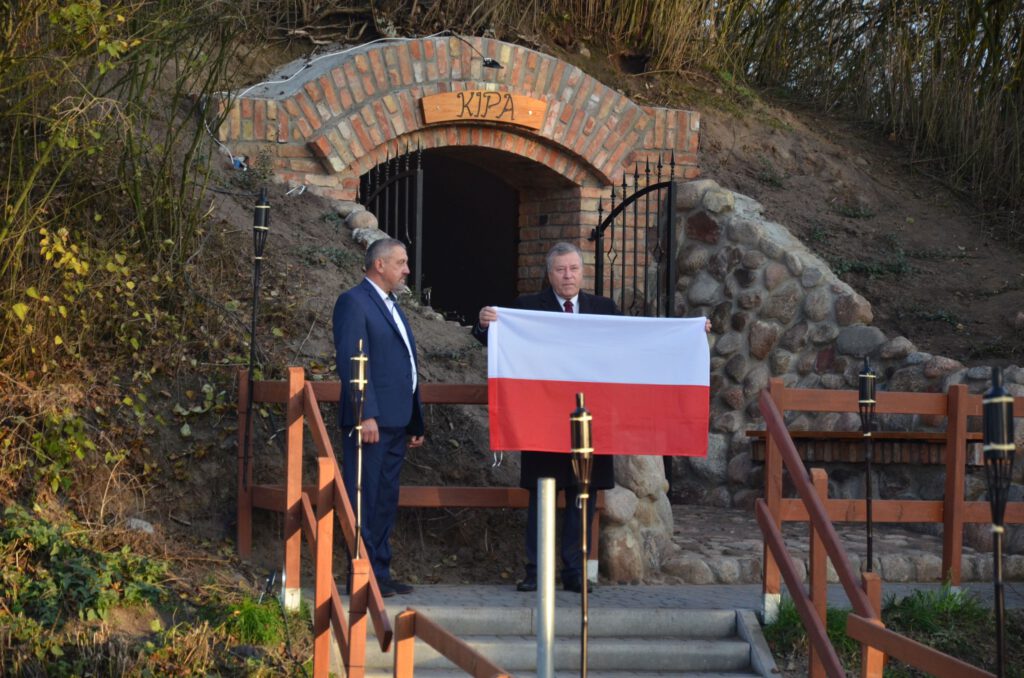 I to wszystko w ramach wolontariatu. Niemożliwe? Ale nie w Łagiewnikach Kościelnych, tutaj to standard. Zaangażowani w realizację projektu byli zarówno dorośli, jak i dzieci. Chętnych do pracy nie brakowało. Mieszkańcy do dziś wspominają, że był to niezwykły czas integracji międzypokoleniowej, wspomnień minionych czasów, opowieści o dworze, parku, a także legend… Mimo, że od zakończenia realizacji projektu minęło już kilka lat, to KIPA od czasu rewitalizacji nieustannie tętni życiem. Zimą na lodzie odbywają się turnieje w hokeja. Wiosną i latem KIPE odwiedzają amatorzy wędkarstwa. Poza tym w grocie prowadzone są zajęcia edukacyjne dotyczące historii lokalnej. KIPA stała się ważnym miejscem wsi, na którym witany jest Nowy Rok, organizowana jest tzw. "Noc Kupały", czyli powitanie lata. Zdaje się, że nagle czas zatacza kolejne koło i każdego dnia obserwujemy, jak miejsce to znów zaczyna żyć dawnym życiem. Ludzie wychodzą z domu by się spotykać i spędzać wspólnie wolny czas na KIPIE. Okazuje się, że tak jest znacznie przyjemniej, niż przy komputerze czy telewizorze. I chciałoby się powiedzieć: chwilo trwaj.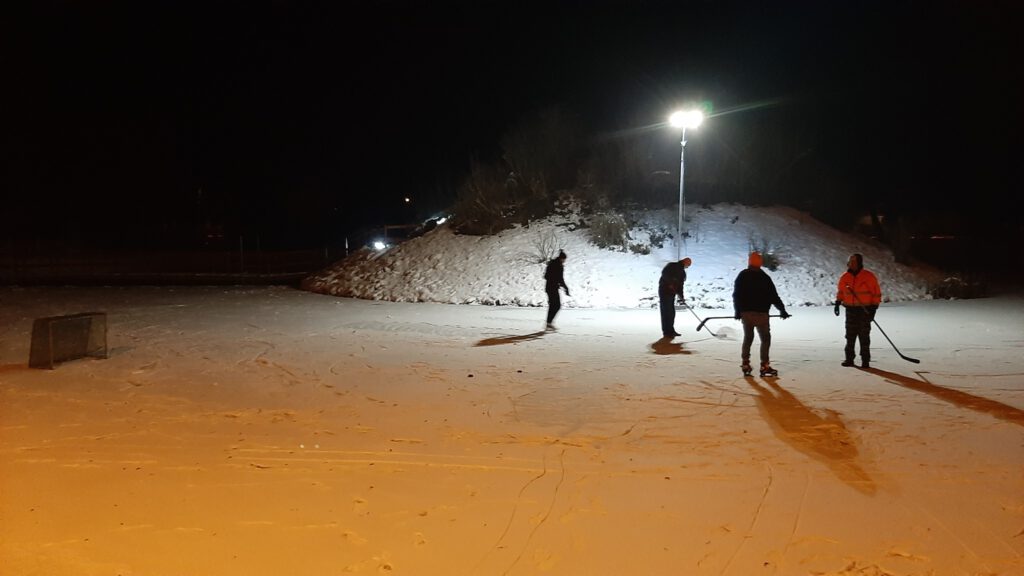 Projekt: "Odtwarzamy KIPĘ – lodową wyspę na stawie w Łagiewnikach Kościelnych, jest laureatem wielu konkursów: Nagrodę Historyczną im. Franciszka i Antoniego Saskowskich, Fundacja Historyczna ,,Przywracamy Pamięć" (2018 r.) Działania proekologiczne i prokulturowe– XIX edycja konkursu w Wielkopolsce (2018 r.) Aktywna Wielkopolska Wieś– II edycja konkursu w Wielkopolsce (2018 r.) Fundusz sołecki – najlepsza inicjatywa w Wielkopolsce – V edycja konkursu (2022 r.) Fundusz sołecki – najlepsza inicjatywa – I miejsce w Polsce (28.04.2022 r., Lubliniec Śląski).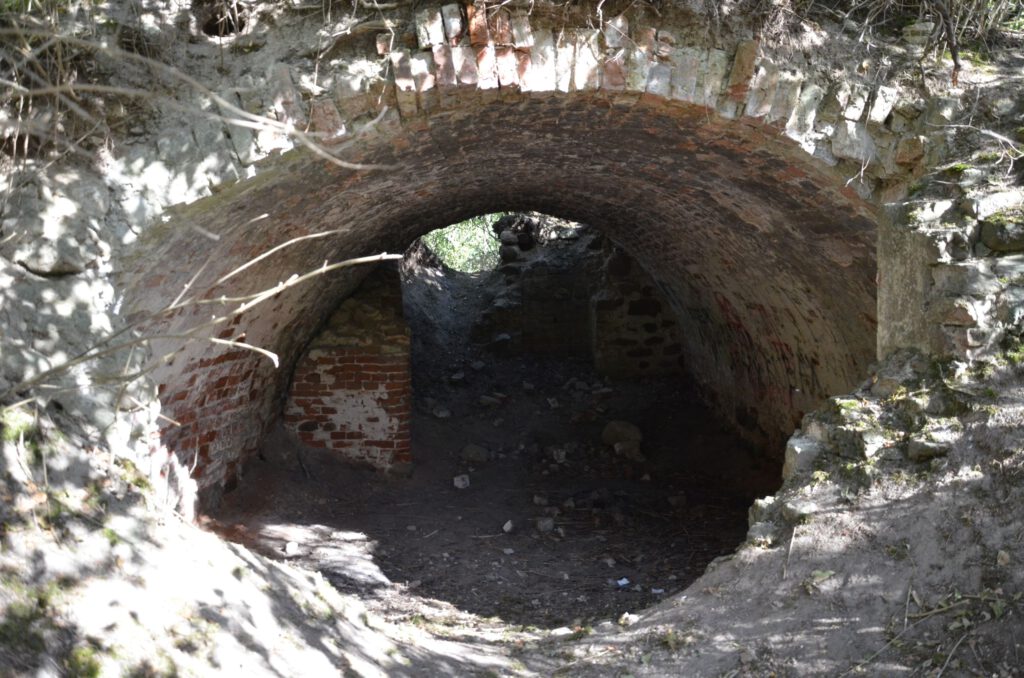 Anna Frąckowiak
fot. Anna Frąckowiak i Gmina Kiszkowo