Antoine de Saint-Exupery najprawdopodobniej nie stworzyłby swoich książek, gdyby nie był pilotem. Doświadczenia, jakie zebrał podczas służby i sytuacje, które przeżył, odnaleźć można w jego utworach.
"Mały Książę" to niewątpliwie najbardziej znana z jego książek. Została napisana i wydana w 1943 roku, a odwołuje się do jego własnych przeżyć. W 1935 roku Saint-Exupery próbował pobić rekord przelotu na trasie Paryż-Sajgon, ale rozbił samolot na Pustyni Libijskiej.
Rożne typy ludzi, jakie w powieści reprezentują Lis, Pijak, Bankier i Latarnik możemy spotkać również w naszych czasach. Osobiste przeżycia Saint-Exupery'ego wpłynęły na stworzenie zarówno postaci Pilota, jak i Małego Księcia. Jest jeszcze Róża. Czy to konkretny człowiek, który również miał swój pierwowzór w rzeczywistości? A może Róża to wcale nie kobieta, w której Saint-Exupery – Mały Książę zakochał się jako młody chłopak, ale ktoś, kto niezauważalnie towarzyszył mu od zawsze?
Teatr im. A. Fredry zaprasza na spektakl całe rodziny, by wspólnie nauczyły się znaczenia pewnego pięknego słowa "oswajać" i przypomniały sobie, iż najważniejsze często bywa niewidoczne dla oczu.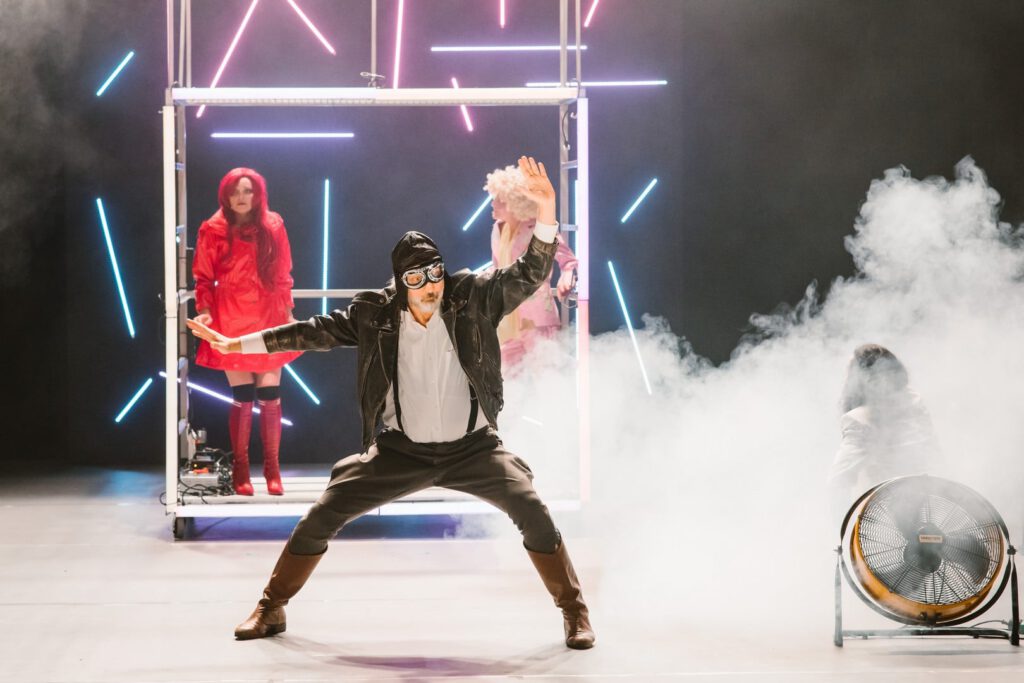 PREMIERA:
22 kwietnia 2022 r.
Spektakl będzie jeszcze grany 23 i 24 kwietnia o godzinie 17.
Adaptacja sceniczna i reżyseria – Bálint Szilágyi
Scenografia i kostiumy – Sándor Márkus
Muzyka – Dorottya Tímea Nagy, Olivér Koudela, Krisztián Oláh
Tłumaczenie adaptacji scenicznej – Jolanta Jarmołowicz
Przygotowanie wokalne – Natalia Braciszewska
Światła – Szymon Kaczmarek

OBSADA:
Mały Książę – Michał Karczewski
Róża -Joanna Żurawska
Król – Maciej Hązła
Próżny – Kamila Banasiak
Pijak – Iwona Sapa
Bankier- Pola Dębkowska
Latarnik- Wojciech Siedlecki
Geograf- Bogdan Ferenc
Żmija- Martyna Rozwadowska
Niepozorny Kwiat- Zuzanna Czerniejewska – Stube
Lis- Katarzyna Kalinowska, Wojciech Kalinowski
Pilot- Roland Nowak
Ogród Różany- Kamila Banasiak, Zuzanna Czerniejewska-Stube, Pola Dębkowska.
Fot. Dawid Stube