Centrum Kultury "Scena to dziwna" zaprasza na wernisaż wystawy "Ludzie z pasją. Wystawa przedmiotów niezwykłych", który odbędzie się 31 marca 2022 o godzinie 18.00.
Idea wystawy i jej twórcy:
Ludzie z pasją – zachwycają, inspirują, czasem budzą zazdrość. Robią to, co kochają. Dla jednych jest to rodzaj aktywności zawodowej, dający nie tylko satysfakcję, ale i pieniądze. Dla innych – sposób na odreagowanie trudnych emocji czy wypełnienie nadmiaru wolnego czasu. Pasje odkrywają w różnym wieku. Czasem przypadkowo, czasem z przekonaniem, że "zawsze chcieli to robić" tylko nie było czasu, możliwości, pieniędzy…
Czas zaprezentować rękodzieło!
CK eSTeDe zaprasza na wystawę przedmiotów niezwykłych, wykonanych z miłością przez ludzi żyjących obok nas i dzięki którym nasz "mały świat" staje się piękniejszy.
Wystawę będzie można oglądać od 31 marca do 15 kwietnia 2022 roku.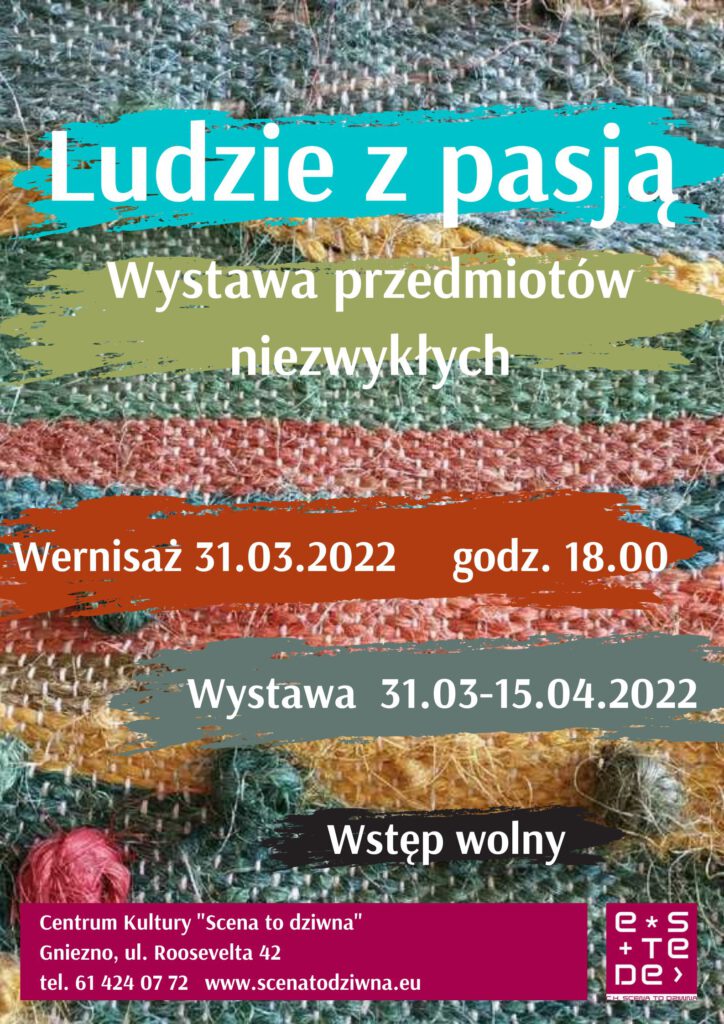 CK eSTeDe