Urodziny Jacka Kaczmarskiego to jedna z cyklicznych imprez Centrum Kultury "Scena to dziwna". Podczas imprez upamiętniających poetę, na deskach eSTeDe wystąpili już między innymi Proforma, Mirek Czyżykiewicz, Czesław Śpiewa, Trio Łódzko – Chojnowskie czy Renata Przemyk.
Tym razem w ramach urodzin barda, 22 marca o godzinie 18.00 w eSTeDe wystąpi YANISTAN. Duet Janusza Kasprowicza i Stanisława Marinczenko w programach koncertowych poza własnymi utworami wykonuje również w brawurowy sposób pieśni Jacka Kaczmarskiego, Włodzimierza Wysockiego, Leonarda Cohena czy Toma Waitsa. Koncert duetu odbiega od stylistyki typowej dla występu bardów. Bogate instrumentarium, t.j. akordeon, buzuki, mandolina i oczywiście gitary, niebywale urozmaica brzmienie.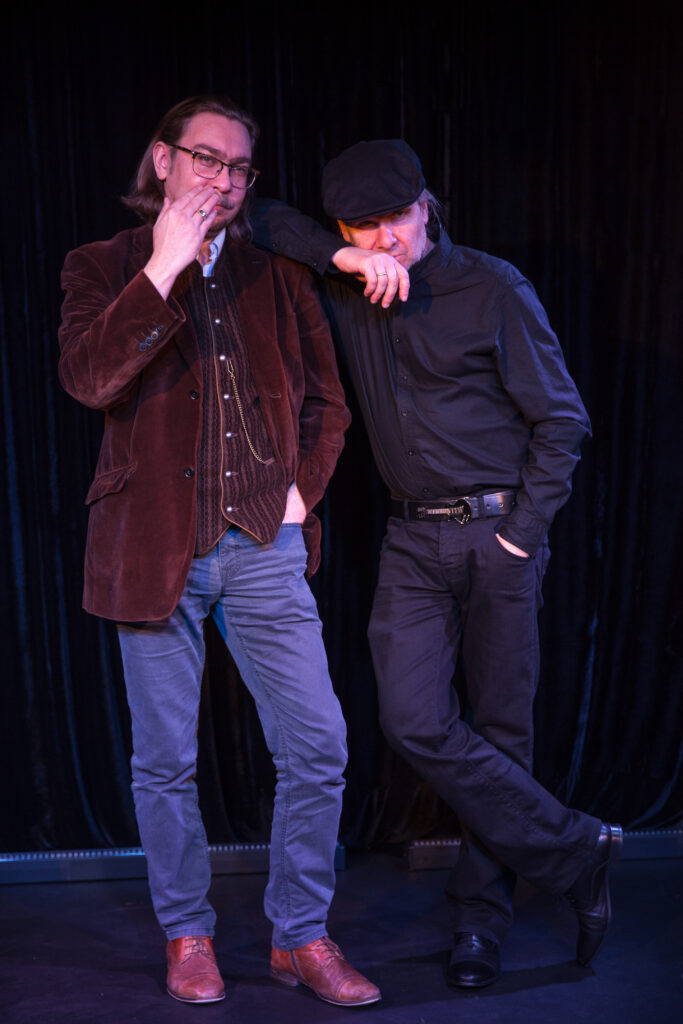 Janusz Kasprowicz – muzyk, kompozytor, autor tekstów. Jest twórcą, liderem, wokalistą i basistą zespołu Projekt Volodia, znanego m.in. z wspólnych koncertów z Mirosławem Baką, transmisji w radiowej Trójce ze studia im. Agnieszki Osieckiej oraz występów na ważnych wydarzeniach kulturalnych w całym kraju.
Stanisław Marinczenko – "wielowymiarowy" muzyk, multiinstrumentalista (gitary, pianino, buzuki, akordeon, mandolina, harfa). Aktywnie udzielający się w wielu gatunkach muzycznych, poza piosenką literacką można usłyszeć jego dźwięki w klimatach irlandzkich, elektrogotyku i innych.
Bezpłatne wejściówki na koncert odbierać można w eSTeDe, od poniedziałku do piątku, w godzinach od 8.00 do 18.00.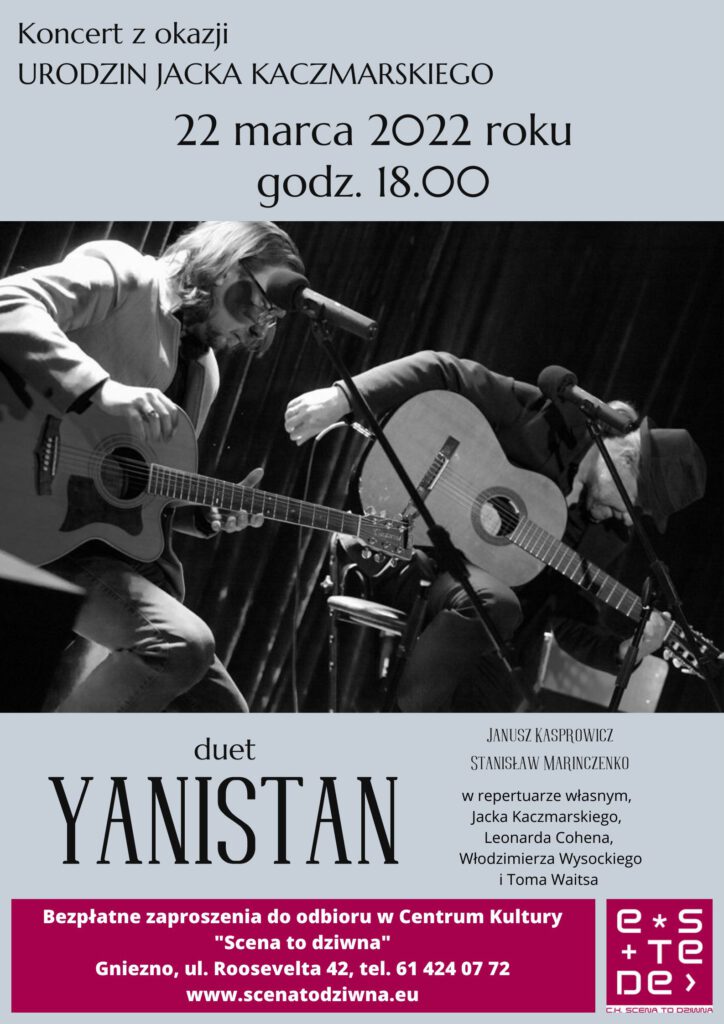 CK eSTeDe