Centrum Kultury "Scena to dziwna" serdecznie zaprasza w piątek, 11 lutego o godzinie 19.00 na Koncert Walentynkowy zatytułowany "Maanam Akustycznie" w wykonaniu grupy Mental Cat.
Zespół Mental Cat powstał z inicjatywy gitarzysty Macieja Koźmińskiego, do którego dołączył Marek Radowski. Wspólnie zaczęli grać w październiku 2019 roku, a publicznie zadebiutowali w styczniu 2020 roku na charytatywnej imprezie Jelonki. Podczas tego występu dołączyła do składu wokalistka Patrycja Rybarczyk. W dalszej kolejności do grupy przyłączył się basista Aleksander Sieczkowski, który zachęcił do udziału w tym muzycznym projekcie swojego brata Damiana, grającego na instrumentach perkusyjnych. Ostatnim muzykiem, który znalazł się w składzie zespołu jest Michał Gibas, grający także na instrumentach perkusyjnych.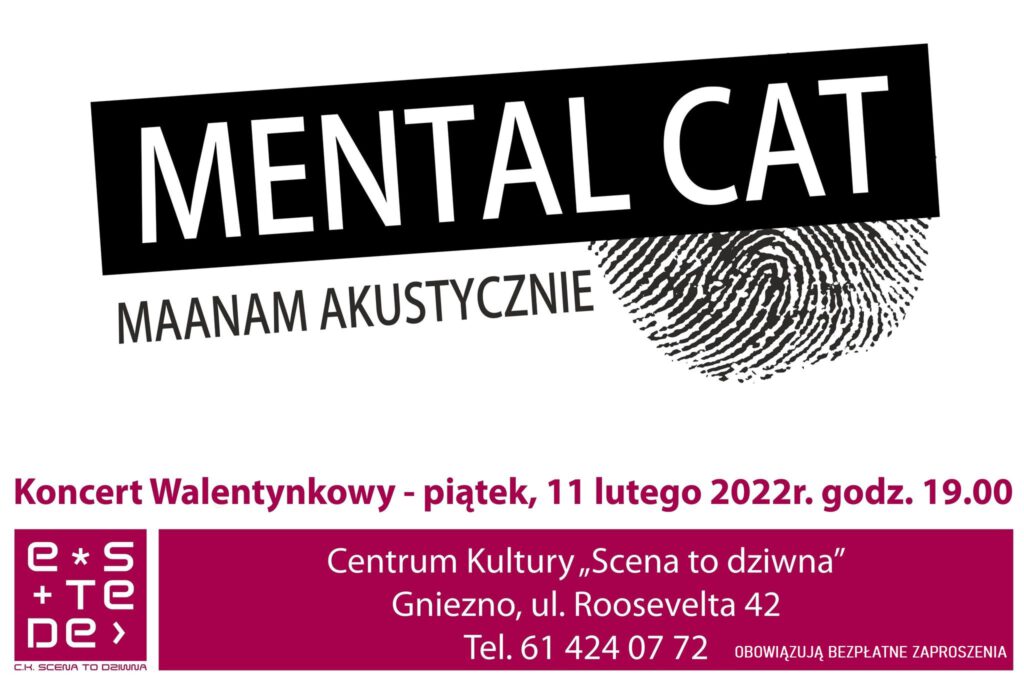 CK eSTeDe zaprasza na nostalgiczną podróż w czasie, do okresu świetności zespołu Maanam, jednej z najbardziej wpływowych grup rockowych w Polsce, której twórczość to nieprzebrana kopalnia inspiracji zarówno muzycznych jak i tekstowych.
Impreza zostanie zorganizowana zgodnie z obowiązującym reżimem sanitarnym. Bezpłatne zaproszenia odbierać można w sekretariacie eSTeDe w dni powszednie w godz. 8.00-16.00.
Ilość miejsc ograniczona.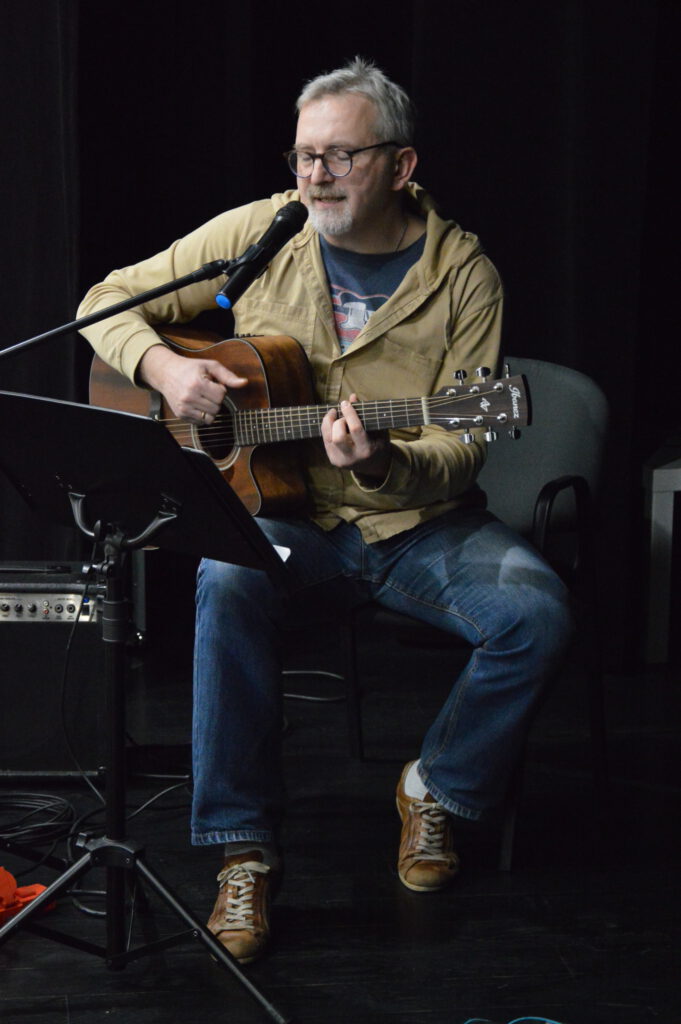 CK eSTeDe