CK eSTeDe serdecznie zaprasza na świąteczny koncert kolęd i pastorałek w wykonaniu Zespołu Tańca Ludowego "Gniezno". Będzie to okazja do cofnięcia się w czasie i zobaczenia jak wyglądała oprawa około świąteczna w tradycji ludowej.
Wydarzenie odbędzie się w sobotę 22 stycznia o godzinie 17.00 w Centrum Kultury "Scena to dziwna". Wstęp jest bezpłatny.
Zespół Tańca Ludowego ,,Gniezno'' powstał i działa od 2016 roku przy Centrum Kultury ,,Scena to dziwna" w Gnieźnie. Głównym celem Zespołu jest pielęgnowanie i kultywowanie polskiego folkloru oraz tradycji ludowych, w szczególności: tańca, przyśpiewek, zwyczajów i obrzędów oraz propagowanie ich wśród społeczeństwa. Kierownikiem artystycznym, choreografem i instruktorem jest Irena Kolanowska.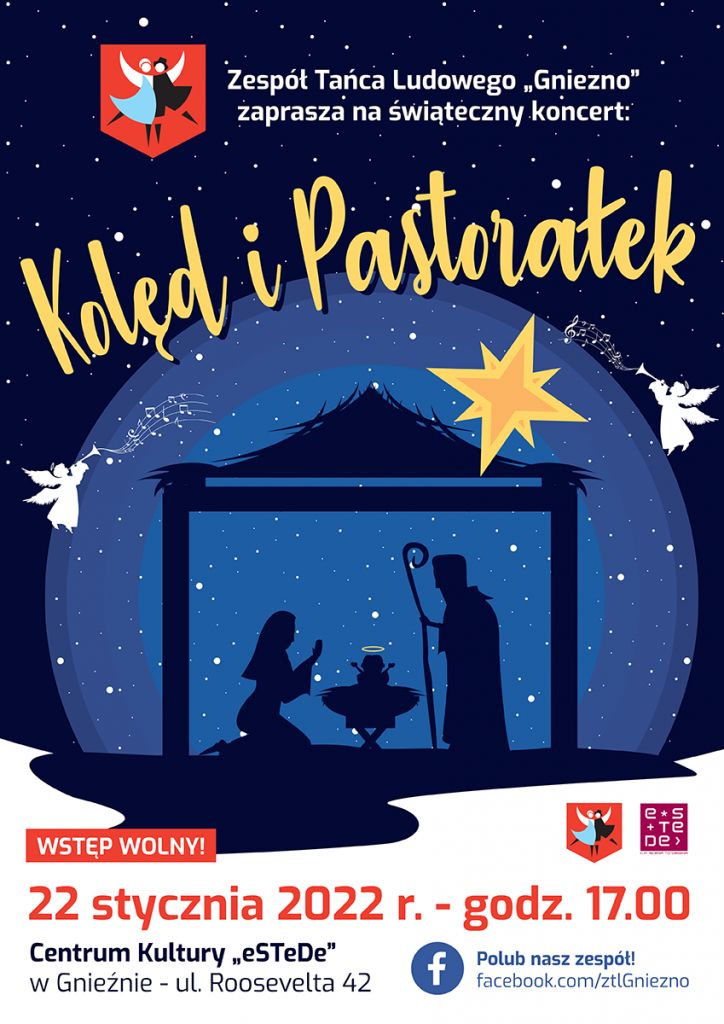 CK "Scena To Dziwna"